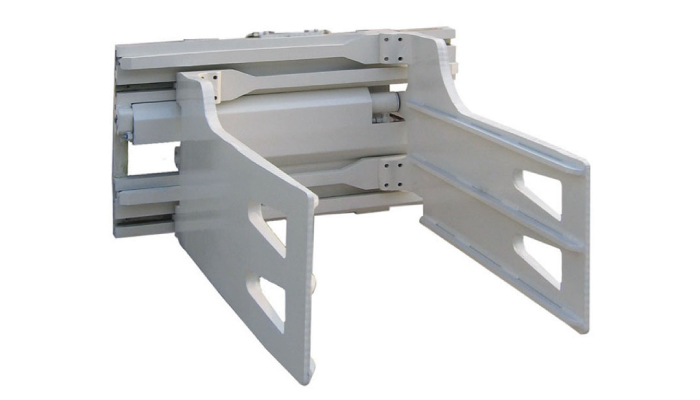 Functions and Applications
---
-Bale clamp efficiently and economically handle nearly any type of baled products including cotton, wool, synthetic, textile bales, corrugated, newsprint, rag, hay, metal and other scrap bales
-It can high efficiency and economy to handle in without work platform condition
Features
---
-Proven durable T-beam arm aluminum frame construction
-Superior arm-side bearing for extended service life
-Ribs provide secure grip and giver driver good tip handling and bale spinning capabilities
-Regenerative hydraulic valving for optimal arm speed
- High-strength all-steel structure design, always of high efficiency under continuous operation, good effect.
- E-slot in the overall framework to improve the stability of product, to extend the longevity of product.
- Reasonable design, nice outlook, using the world's most high-quality hydraulic components.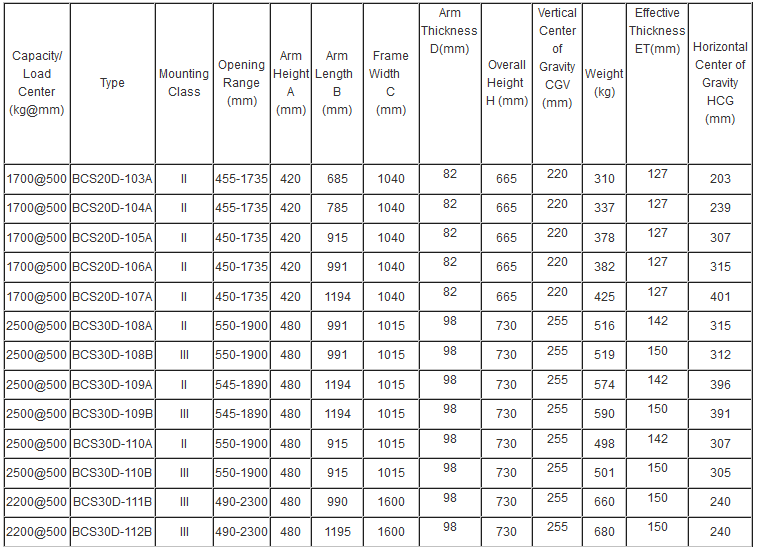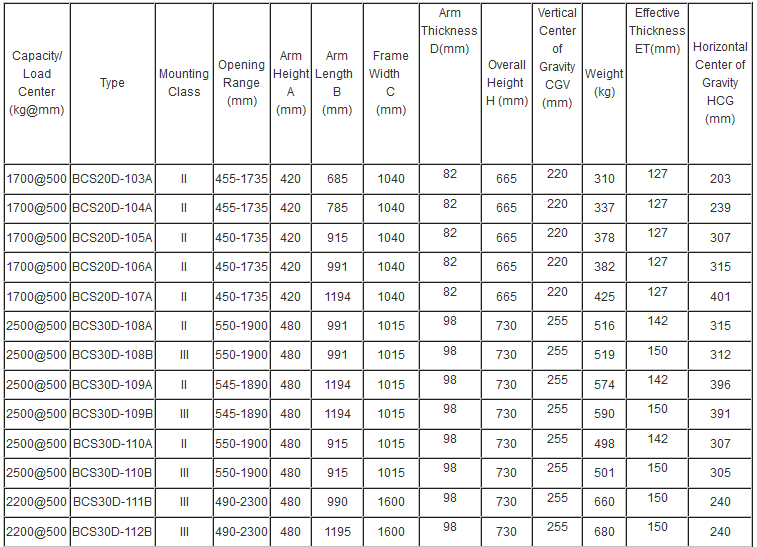 Options
---
-Custom opening ranges
-Custom arm sizes
-Various mounting classes available
-Load backrests
-Bolt bale arm
Attentions
---
1.Please operate the bale clamps under the rated capacity. Contact us if you need the bale clamp with higher capacity .
2.Please comfirmed the mounting class of bale clamps are the same as your forlift before place order.
Videos
---
Quick Details
---
Place of Origin: Fujian China
Brand Name: HUMAI
Model Number:HUAMAI-Hydraulic-Bale Clamp
Capacity:1700-2800kg
Mounting Class: II/III
Opening Range: 450-2300mm
Arm Height: 415-460mm
Arm Length: 685-1195mm
Arm Thickness: 82-98mm
Overall Height: 665-730mm
Weight: 310-680kg
Surface treatment : Painted
Warranty: 12mms or 2000 working hrs
---
Bale Clamp For Forklift