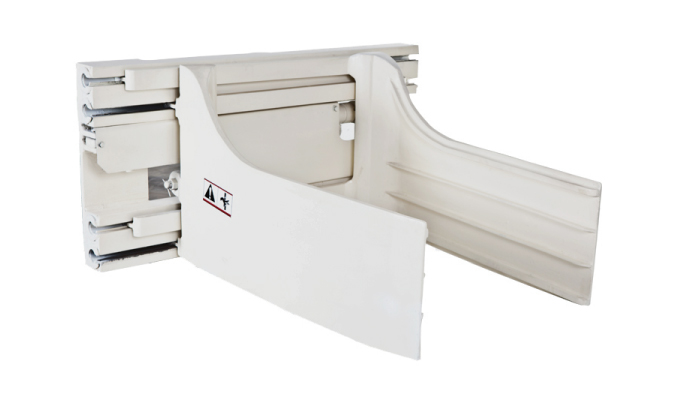 Features
---
*Proven durable T-beam arm aluminum frame construction.
*Superior arm-side bearing for extended service life.
*Ribs provide secure grip and giver driver good tip handling and bale spinning capabilities.
*Regenerative hydraulic value for optimal am speed.
*High-strength all-steel structure design, always of high efficiency under continuous operation, good effect.
*E-slot in the overall framework to improve the stability of product, to extend the longevity of product.
*Reasonable design, nice outlook, using the world's most high-quality hydraulic components.
Specification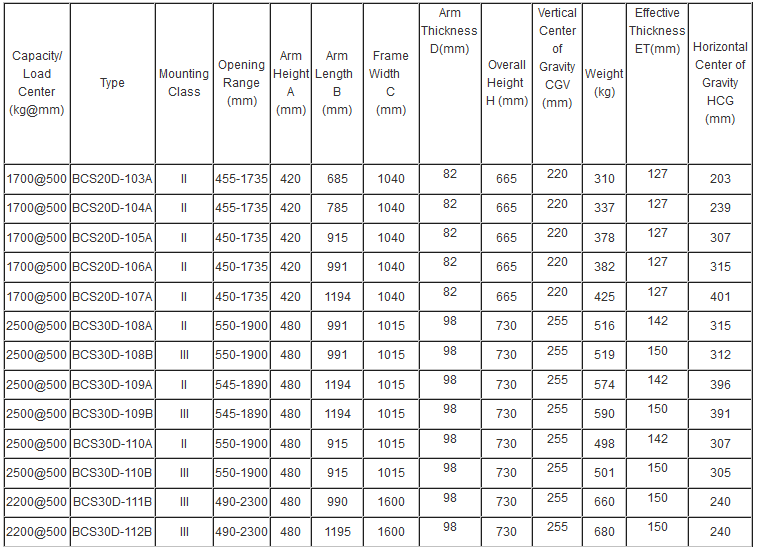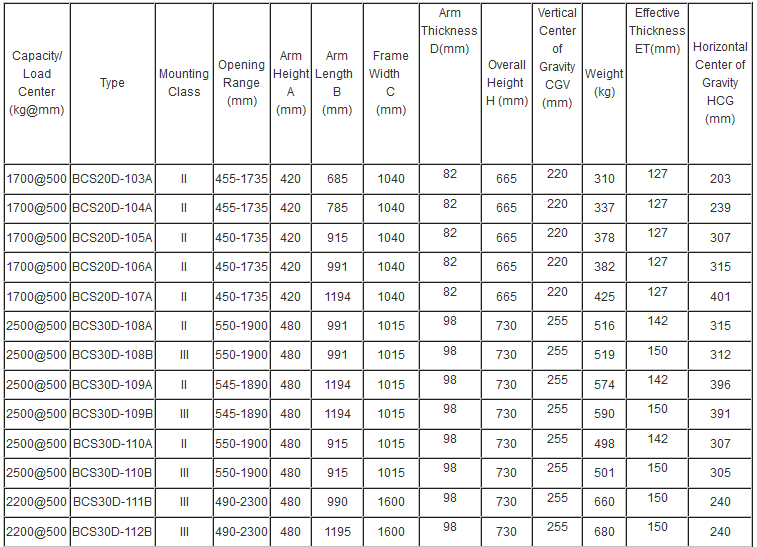 ---
Videos
---
Options
---
Zigzag bar splint
Left and right clip arm independent movement type
180 degree rotation stopping mechanism
Application
---
Economic Bale Clamps efficiently and economically handle nearly any type of baled products including cotton, wool, synthetic, textile bales, corrugated , newsprint ,rag, hay, metal, and other scrap bales. High efficiency and economy to handle in without platform condition.
Quick Details
---
Place of Origin: Fujian, China (Mainland)
Brand Name:HUAMAI
Model Number:BCS20D-104A
Product Name: BCS20D-104A forklift bale clamp attachment
Type: BCS20D-104A
Mounting Class:2~3
Opening Range:550-1900
Arm Height A:480mm
Arm Length B:785mm
Frame Width C:915mm
Weight (kg):337kg
Effective Thickness (mm):150mm
Horizontal Center of Gravity (mm):239mm
---
Description
Bale clamp for handling waste paper bales, cotton bales, etc.
Aluminum profile frame, strong T-profile arm carriers.
Bale arms bolted to the arm carriers. Slim and strong arm design ensures easy knifing and tight stacking.
Built-in integral side shift improves positioning.
Bale Clamp Attachment
,
Bale Clamp For Forklift
,
Bar Arm Clamps For Forklift