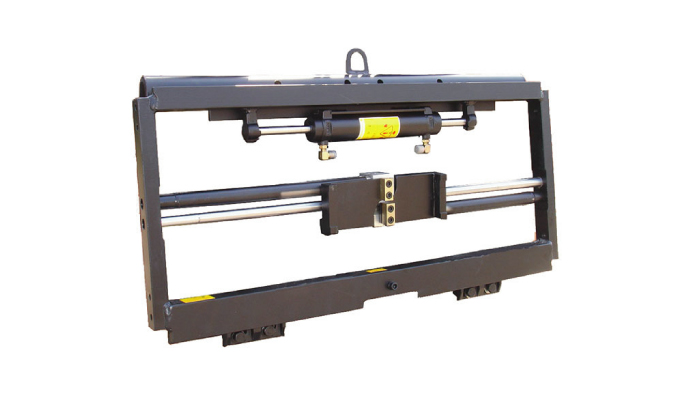 Features
---
The lateral oil cylinder piston rod , the integral structure is simple, easy processing, maintenance;
Controllable pitch oil cylinder is equipped with the throttle valve,adjustable pallet fork adjust speed, sealers adopt NOK series of products, quality is reliable.
Mechanical performance:fork uses the fine steel,is not easy to damage, by supporting rod coupling,compact structure, light weight,easy installation and pallet fork closed time distance is smaller.
Note
---
Obtain the actual capacity of the forklift and attachments from the forklift manufacturer,
Two sets additional oil circuit required on forklift
Fork adjustable range :its minimum valve is inner space when forks close. Its maximum ranges is outer space when the forks opens. Sideshit ranges:+/-100mm.
Application
---
Applicable to the material distribution, warehousing and manufacturing industries, make the forklift
driver accurately adjust the spacing of the forks with good and wide vision
Videos
---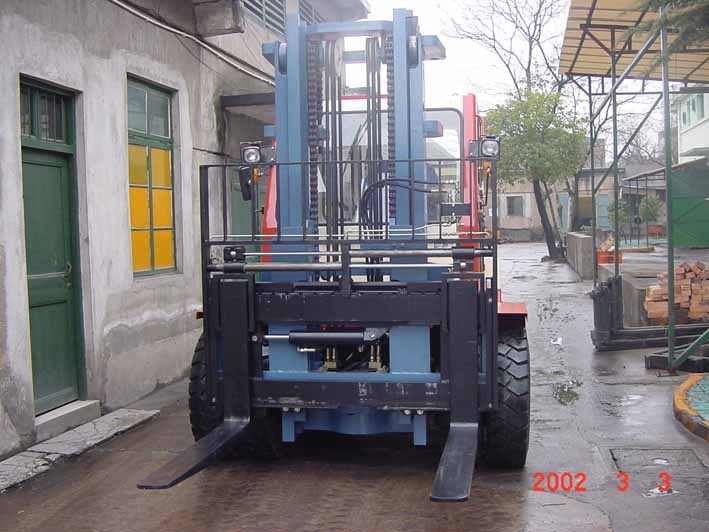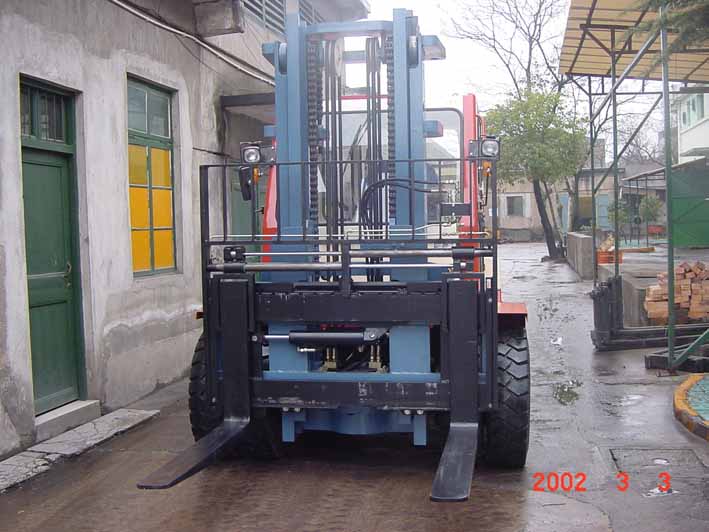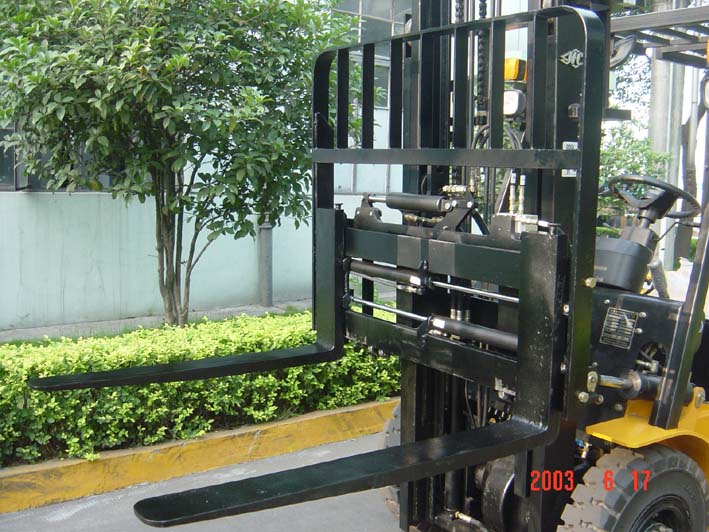 Quick Details
---
Place of Origin: Fujian, China (Mainland)
Brand Name: HUAMAI
Model Number: Fork Positioner Attachment
Product name: Promotion Hydraulic Forkllit Fork Positioner Attachment
Color: Black,blue or custom
Feature: High Efficiency,Low Noise
Characteristic: Quick and easy installation
Certification: CQC, CE, SIQ, COC, TUV
custom: Acceptable(Customized according to tonnage)
Weight: 182kg
Type: Powered Pallet Truck
Power Souce: Diesel Engine
Condition: New
A forklift sideshifting fork positioner attachment is a tool that allows the operator to shift the forks to the side, making it easier to handle and transport loads in tight spaces or areas with limited access. The attachment is attached to the forklift and can be adjusted to accommodate different size and shapes of loads.
The sideshifting fork positioner works by hydraulic arms that can be adjusted to clamp onto the load and secure it in place. The hydraulic system is controlled by the operator, who can adjust the clamping pressure to ensure that the load is securely held. The sideshifting feature allows the operator to easily position the load where it is needed.
One of the main advantages of the sideshifting fork positioner attachment is its versatility. It can handle a wide range of loads, including pallets, drums, pipes, and more. It can also be easily attached and detached from the forklift, making it convenient for use in different material handling scenarios.
Another advantage of the sideshifting fork positioner is its ability to handle heavy loads. It allows for safe and efficient handling of heavy loads, reducing the risk of injury and damage to the load and the environment. The sideshifting feature also makes it easier to position the load in tight spaces or areas with limited access.
In conclusion, the forklift sideshifting fork positioner attachment is a useful tool for handling and transporting various types of loads. It is versatile, efficient, and cost-effective, and is an essential tool for companies that handle heavy loads on a regular basis.
Class 3 Fork Positioner
,
F Series Fork Positioner
,
Fork Positioner Cylinder
,
Integral Fork Positioner
,
K Series Fork Positioner