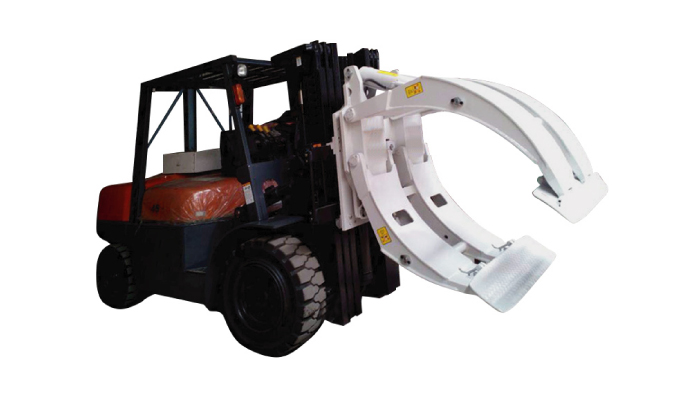 Factory overview
---
The company`s current plant covers an area of 200000 square meters, which mainly built with spare parts production shop, painting lines shop, assembly lines shop, property management etc, in total 80000 square meters, as well as modern office building and convenient living areas around 40000square meters.
Structure workshop
---
Precious cutting of various thickness of steels are ensured by applying one set of cutting machine, two sets of high-tech CNC plasma cutting machines and one set on NC flame cutting machine.
Assembly workshop
---
Several Welding Robots and O2C protection ensure and guarantee the welding requirements of structure components.
Respectively set up small ton, large ton and battery lift truck assemble lines ensure an yearly productivity of 20 units of a full range of forklift trucks.
Painting shop
---
High-performance ball blasting line ensures that all structural parts are perfectly processed before painting to obtain excellent adhesion of the paint and sheet-metal.
Three stoving vanish painting lines ensure an outstanding painting quality for the plants and the complete truck.
Test site & storage
---
Goodsense obtains the largest standard forklift testing field east of china. Strict quality management ensures the stability for each forklift. GOODSENSE believe quality is the guarantee of winning market reproduction.
Office building
---
The comprehensive office building covers an area of 5000 square meters and a building area of 30000 square meter. 1to 2floors are modern office areas. 3to 6 floors are employee living areas with cinema room, KTV room , library, party room , table tennis room, billiard room and convenience store etc. Thus greatly meet the needs of convenient life and work for the employees.
Model

Carrying

capacity

@
Roll

diameter

Installa

tion Level

Forklift

Adapter

Roll diameter(mm)

Long Arm length
A
(mm)

Short armB
(mm)

Arm thickness
C
(mm)

Vertical center of gravity
(mm)

Level of focus(mm)

Omission fromET
(mm)

Weight

(Kg)

ZJ12R-A1

1300

@1300

2

1-2.5t

410-1300

782

575

50

340

255

135

342

ZJ13R-A1

1500

@1150

2

1-2.5t

330-1150

740

510

50

335

250

135

325

ZJ20R-A1

2000

@1400

2

2-2.5t

500-1400

935

635

50

340

405

240

705

ZJ20R-A3

2000

@1340

2

2-2.5t

630-1340

831

589

50

340

325

240

738

ZJ20R-A5

2000

@1600

2

2-2.5t

600-1600

1012

817

50

350

385

240

875

ZJ20R-A7

2000

@1830

2

2-2.5t

680-1830

1147

980

50

405

373

240

920

ZJ20R-B1

2000

@1400

3

3-4.5t

500-1400

935

635

50

340

405

240

710

ZJ20R-B3

2000

@1340

3

3-4.5t

630-1340

831

589

50

340

325

240

738

ZJ20R-B5

2000

@1600

3

3-4.5t

600-1600

1012

817

50

350

385

240

875

ZJ20R-B7

2000

@1830

3

3-4.5t

680-1830

1147

980

50

405

373

240

920

ZJ35R-C1

3500

@1520

IV

5-7t

610-1520

1051

720

65

405

373

283

124
72 Paper Roll Clamp