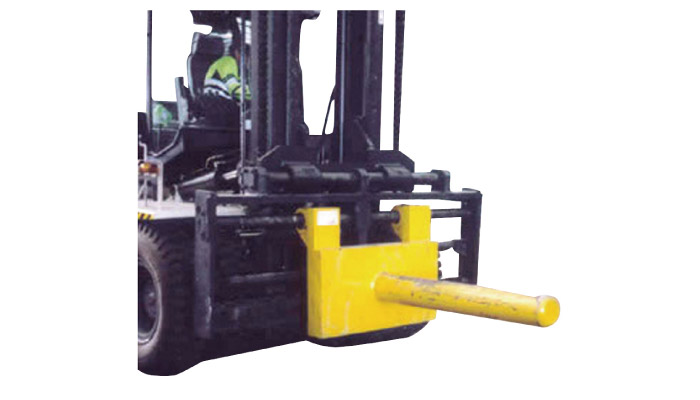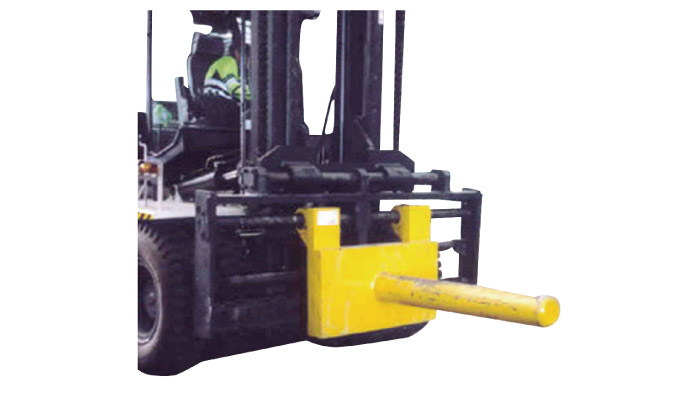 Type PSM Pin Shaft Mounted Coil booms are heavy-duty attachments designed for handling carpet coil, steel coil, paper coil, plastic coil, wire coil or concrete pipe etc.
All of our models can be installed on any standard forklift truck in a matter of seconds, eliminating manual handling of large, heavy unstable loads.
The large diameter boom with a smooth rounded tip gives extra support to the inner core while the wide back plate reduces damage caused by misalignment of the forklift when entering the coil.
Carriage Mounted Coil Booms are heavy-duty attachments designed for handling carpet coil, steel coil, paper coil, etc. Available types: single-pole and double-pole which mainly used for chemical materials.
Remarks:
1. Please get the actual comprehensive carrying capacity of forklifts and their attachments from the factory;
2. Customized solution or design is available, please contact our sales representative.
FAQ
---
1.How can I get the price of the forklift?
Please give us the forklift parameter. We will give you the best price according your parameters. If you do not know the parameters of the forklift, please let us know the situation you need to use. We can quote the reference price according your information. We can also recommend some of the forklifts to you according your requirements.
2.Do you accept small order?
A:It is ok. Any customer and any order are welcome.
3.What payment method we accept?
Bank of Remittance, Letter of Credit and Western Union.
4.How long does it take to delivery?
15-30 days.Note: Lateral and front stacking trucks needs 30-60 days.45T stacker for container needs 40-120 days.
5.Shipping way
Maritime. We will choose the fast and reliable shipping company for you.
6.Could you please give a brief introduction of your company?
Maximal forklifts owns advanced parts processing center, robot welding equipment, parts automatic hoist conveyor line, coating line, assembly line, forklifts performance test line, parts test-bed and ERP information management system.Maximal forklift receive strong public recognition for their modern and striking appearance, high production quality, safety standard and low cost of operation.
7.What kind of qualification or certification do you have?
CQC, CE,SIQ,COC.
8.What else can I do for you?
Our salesmen will reply your inquiry within 24 hours. We can give you any support on the technique & other aspects.
Quick Details
---
Place of Origin: Fujian, China (Mainland)
Brand Name: HUAMAI
Model Number: PSM
Product Name:PSM Pin Shaft Mounted Coil Bo
---