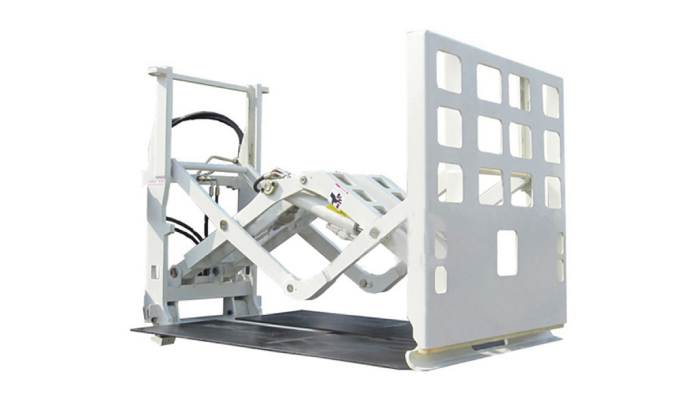 Application:
---
Push/Pull is rugged, heavy-duty attachments for high cycle slipsheet applications requiring high productivity with low maintenance. Products typically handled with a push/pull include: bagged products, cased products, glass etc.
Features:
---
l High visibility pantograph, gripper jaw and faceplate
l Full bottom taper/adjustable platens
l Chamfered platen corners and gripper jaw design
l High strength, rigid pantograph for safe load packing
l Protected hydraulic, simplified hydraulic circuit.
Videos
---
Quick Details
---
Condition: New
Place of Origin: Xiamen, China (Mainland)
Brand Name: HUAMAI
Type: Powered Pallet Truck, pallet retaining
Power Souce: Diesel Engine
Fork Length: 1070mm
Certification: CE/ISO9001
After-sales Service Provided: Engineers available to service machinery overseas
Loading Capacity: 2000kg
Application: Diesel, battery , Gasoline Forkilift truck
Color: TBD
Mounting clas: ISO 2
Platen size: 455x1220mm
Min Truck Carriage width: 915mm
Outside platen spacing: 1015mm or 1220mm
---
Function And Applications
Can pull and push light goods pack with the help of sliding plate instead of pallet. (eg.cardboard) safely and efficiently.Only use sliding plate to realize loading, stacking, and reuse cardboard (only for Sliding Plate Reatinable Model ).It can greatly improve production efficiency,saving the cost .
It can be widely used in electronics, food, light industry and other industries.
Features
•Reasonable integrated structure, wide horizon, flexible and easy to operate;
•Loading and unloading goods can be done without pallets, and the application of low cost slip sheet meets the storage room of the pallets.
•The durable and smooth alloy fork plate can avoid damage to the connection part of the sliding plate during operation.
•Reasonable design of hydraulic elements make the hydraulic system get good protection and long life.
•All materials are made of alloy with high strength.
•An oilfree lubrication system is applied to each joint ensures better protection of the pins and axles, without maintenance.
Remarks:
1. Please get the actual comprehensive bearing capacity of forklifts and their attachments from the factory.
2. Matching this attachment requires 1 more oil circuitsor 2 more oil circuits and 2 more electric circuit for the forklift.
3. QPA model with solenoid valve (if not specified notice, the working voltage is 12 v), please pay attention to forklift system voltage.
4. The models above are fast loading mounted pushpull type, if need standard fork please buy addtionally.
5. According to customer requirements, special model can be design and provide .
Our Advantages
Why choose us as reliable supplier or work as local dealer with us?
1. Experienced technical team, more professional service
HUMAI is made up of a team of members who have years of experience with European forklift trucks and its attachments.
2. Wide product range, provide total solution
HUAMAI has grown rapidly into a sizeable company specialized in producing a comprehensive range of hydraulic and mechanical attachments.
The major categories of hydraulic attachments include rotating type, sliding arm type, sideshifting/ hinged type, special purpose type and others.
3. Priority support, if agency/dealer
If you a local dealer, can achieve HUAMAI agent policy support, including fast delivery time, competitive price and accessories support, ect.
4. Own factory, competitive price
Our factory covers an area of 10,000 square meters, fully equipped with modern manufacturing equipments and facilities. Scale production and no middlemen will save the purchasing cost.