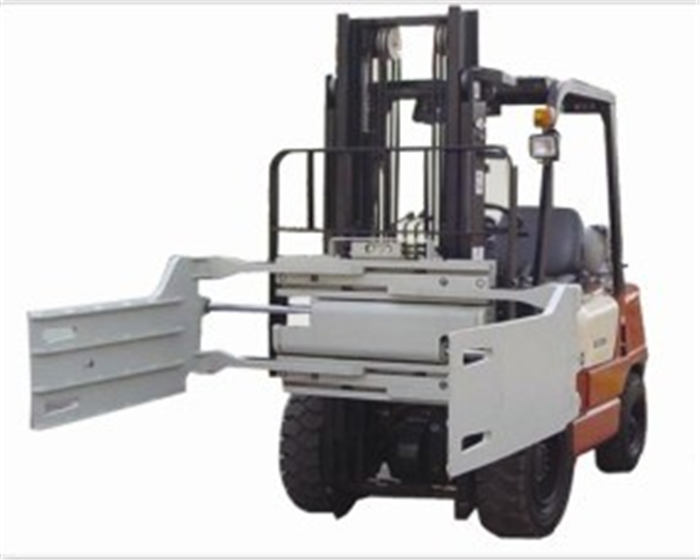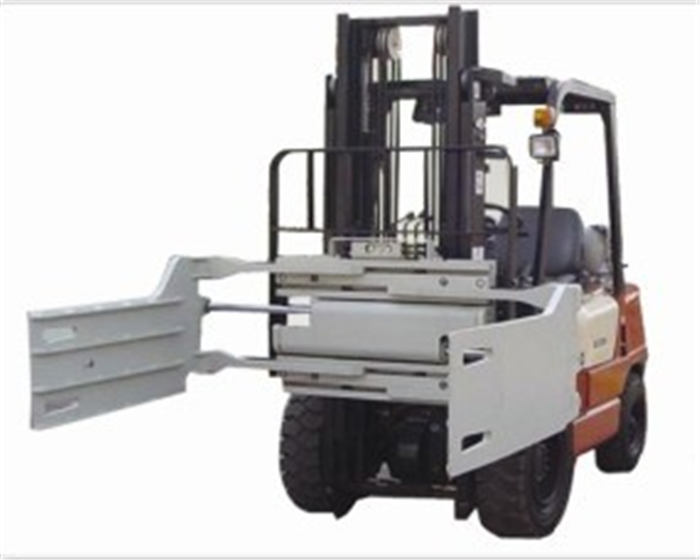 Specifications
---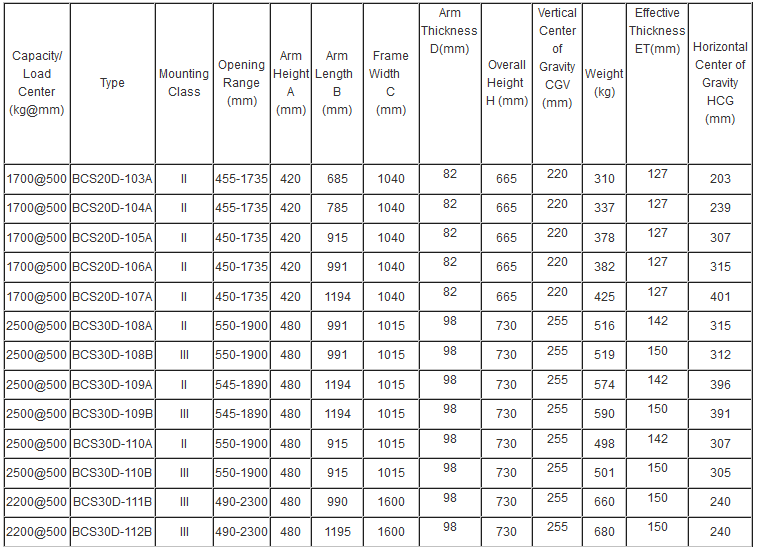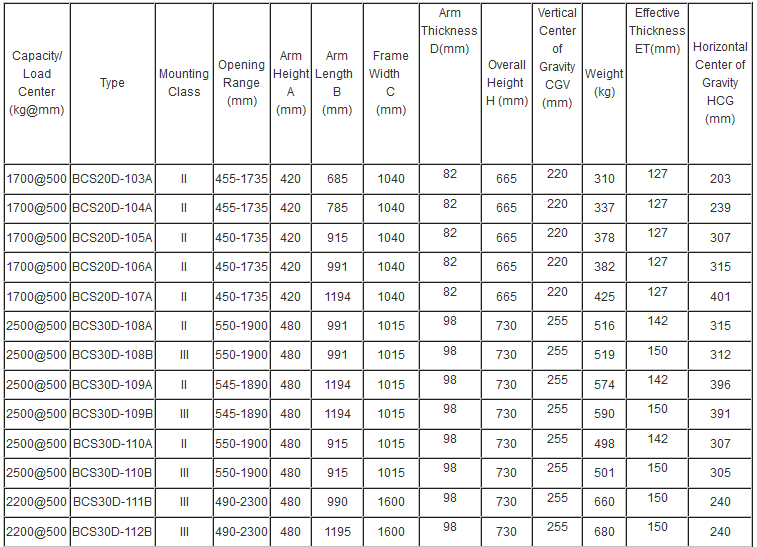 Forklift attachements--Paper Roll Clamps is of High-strength all-steel structure design, 360two-way rotation and nice outlook
Heavy Duty Hydraulic Bale Clamps For Sale
Applications
---
Used in palletless handling of pulp bates, cotton, wool, waste paper and other elastic & deformed operations.
Features
---
Rugged all-steel construction, meet the requirements for continuous operation with high efficiency.
E-style-Slot frame provides excellent stability and longer operating life.
Reasonable design with dependable world top quality hydraulic components.
Product series
Non-sideshifting
Sideshifting
Rotating
Note
---
Two additional hydraulic circuits required on truck, for clamping and rotating functions.
Special contacting pad is available on request.
All products as listed above are standard models, custom products can be provided according to detailed requirements.
Videos
---
Basic Info
---
Usage: Heavy Duty Clamp
Standard: Standard
Transport Package: Seaworthy Packing
Origin: Fujian, China
Material: Metal
Structure: G Clamp
Name: 2.2ton Bale Clamp for The 3ton Forklift (G04r22)
Trademark: HUAMAI
Specification: CE, SGS, ISO
HS Code: 84272090
---
[Introduction]
HUMAI Bale Clamps can handle nearly any type of bale products efficiently and economically, including cotton, wool, synthetic, textile bales, corrugated, newsprint, rag, hay, metal and other scrap bale. You can easily operate the cargos without work platform condition through HUAMAI bale clamps.
Features:
*Proven durable T-beam arm aluminum frame construction.
*Superior arm-side bearing for extended service life.
*Ribs provide secure grip and giver driver good tip handling and bale spinning capabilities.
*Regenerative hydraulic value for optimal am speed.
*High-strength all-steel structure design, always of high efficiency under continuous operation, good effect.
*E-slot in the overall framework to improve the stability of product, to extend the longevity of product.
*Reasonable design, nice outlook, using the world's most high-quality hydraulic components.
Specification]
Capacity/
Load Center
(kg@mm)
Type
Mounting Class
Opening Range
(mm)
Arm Height A
(mm)
Arm Length   B
(mm)
Frame Width     C
(mm)
Overall Height     H     (mm)
Weight(kg)
Horizontal
Center of Gravity             HCG
(mm)
1400@500
BCS15D-001A
II
420-1570
415
990
940
645
415
315
1400@500
BCS15D-002A
II
420-1570
415
915
940
645
405
307
1900@500
BCS20D-003A
II
455-1735
415
685
1040
665
350
203
1900@500
BCS20D-004A
II
455-1735
415
785
1040
665
377
239
1900@500
BCS20D-005A
II
450-1730
415
915
1040
665
418
307
1900@500
BCS20D-006A
II
450-1730
415
991
1040
665
422
315
1900@500
BCS20D-007A
II
450-1730
415
1194
1040
665
465
401
2700@500
BCS30D-008A
II
550-1900
460
991
1015
730
556
315
2700@500
BCS30D-008B
III
550-1900
460
991
1015
730
579
312
2700@500
BCS30D-009A
II
545-1890
460
1194
1015
730
624
396
2700@500
BCS30D-009B
III
545-1890
460
1194
1015
730
640
391
2700@500
BCS30D-010A
II
550-1900
460
915
1015
730
538
307
2700@500
BCS30D-010B
III
550-1900
460
915
1015
730
538
305
2200@500
BCS30D-011B
III
490-2300
460
990
1600
730
710
240
2200@500
BCS30D-012B
III
490-2300
460
1195
1600
730
730
240
72 Paper Roll Clamp