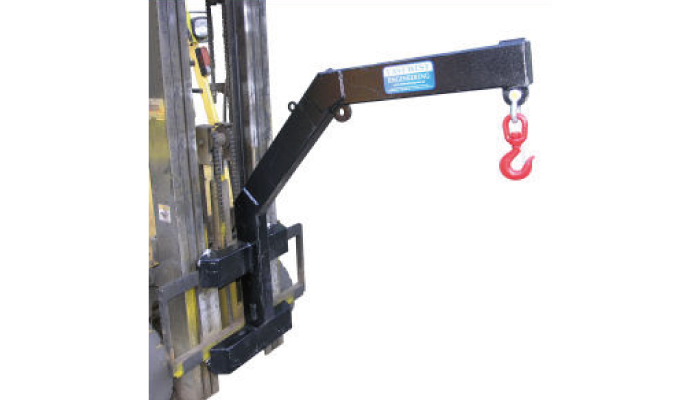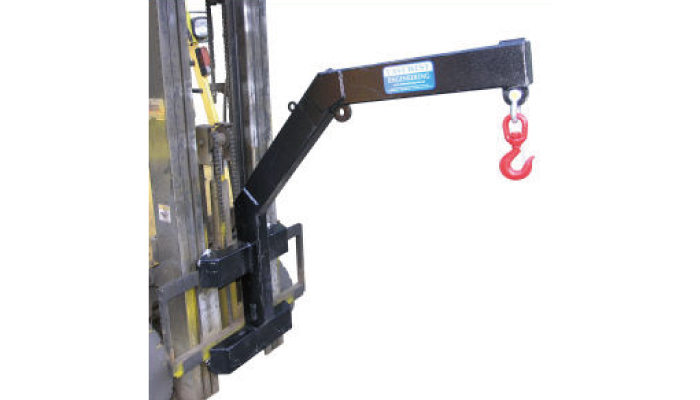 ype CMJ-2 Carriage mounted forklift crane jib
The type CMJ-2 Carriage Mounted Jib has been designed to lift loads up to 1000kg and offers height and manoeuvrability. This unit has been designed with a Class II mounting and features Quick Release lower Carriage Hooks for easy installation. Two hook positions have been incorporated in its design, with the Safe Working Load for each position shown in the diagram below. This unit is supplied with a swivel Hook for lifting.
The Standard finish on this unit is painted enamel, colour black.
SPECIFICATIONS:
• Safe Working Load (SWL) 1000kg Max.
• Load Centre (for Max SWL) 555mm
• Unit Weight 65kg
• Carriage Mounting Class II
• Horizontal C of G 335mm
• Vertical C of G 690mm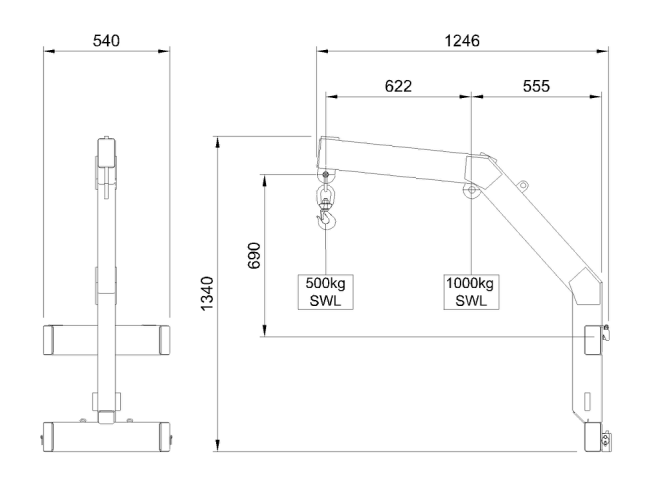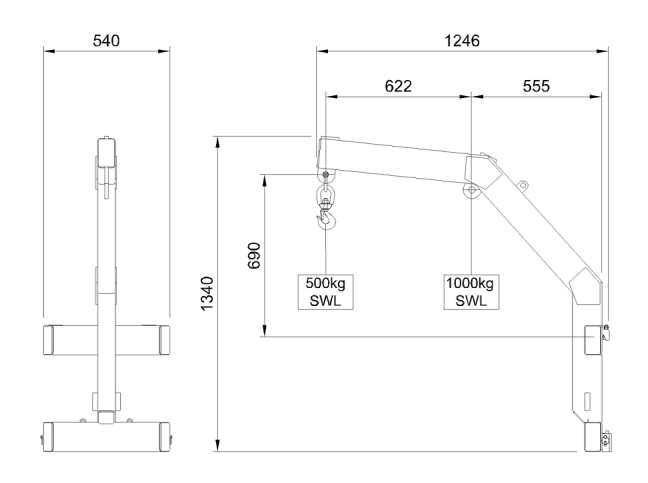 Quick Details
Place of Origin: Fujian, China (Mainland)
Brand Name: HUAMAI
Model Number: CMJ-2
Product Name:Carriage jib fork lift boom
Type:CMJ-2
Safe Working Load (SWL): 1000kg Max.
Load Centre (for Max SWL): 555mm
Unit Weight(Kg): 65kg
Carriage Mounting Class: II
Horizontal C of G: 335mm
Vertical C of G: 690mm
---
East West Engineering - Carriage Mounted Jib Attachment CMJ-2
Carriage Mounted Jib Attachment Type CMJ-2
A lightweight Class 2 carriage mounted jib made to
suit skid steer loaders fitted with fork carriage assembly.
The type CMJ-2 Carriage Mounted Jib has been
designed to lift loads up to 1000kg and offers
height and manoeuvrability. This unit has been
designed with a Class 2 mounting and features
Quick Release lower Carriage Hooks for
easy installation. Two hook positions have been
incorporated in its design, with the Safe Working
Load for each position shown in the diagram below.
This unit is supplied with a swivel Hook for lifting.
Specifications:
Safe Working Load (SWL) 1000kg Max.
Load Centre (for Max SWL) 555mm
Unit Weight 65kg
Carriage Mounting Class II
Horizontal C of G 335mm
Vertical C of G 690mm