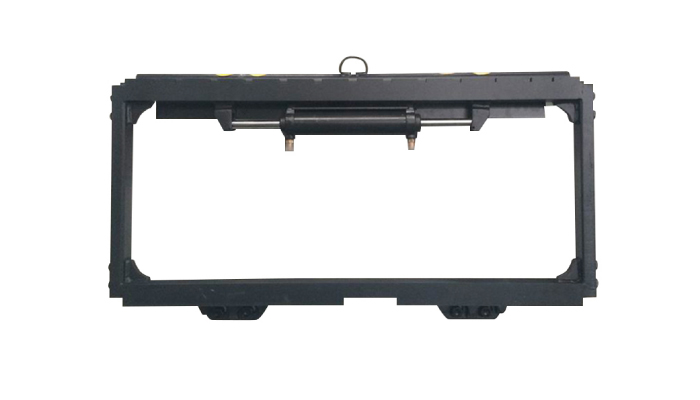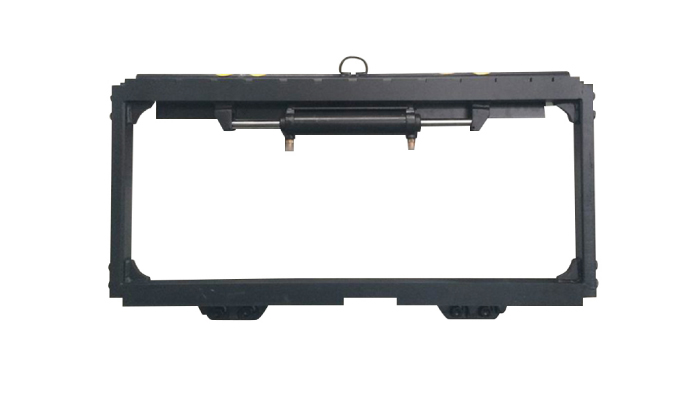 Product Description
---
S modle Side Shifer
1. From 1ton to 10ton.
2.Frame made of rolled bar to offer a good looking.
3.30% overloaded with 3times speed to test it's heavy-duty and impacting ability.
4.20000 times shifting test to prove non-leakage seal ability.
5. High durability nylon pads will long life and less maintainance cost.
6. Very competitive cylinder, seal kits and Nylon pads make much less service cost.
7. Frame width available from 800mm to 1600mm for 2A,3A and 2400mm for 4A.
| | | | | | |
| --- | --- | --- | --- | --- | --- |
| Model | Class | Width | Capacity | Width | Capacity |
| | | mm | kg | inch | lb |
| SS200920 | II | 920 | ≤ 2500 | 36 | ≤ 5500 |
| SS200940 | II | 940 | ≤ 2500 | 37 | ≤ 5500 |
| SS200980 | II | 980 | ≤ 2500 | 39 | ≤ 5500 |
| SS201020 | II | 1020 | ≤ 2500 | 40 | ≤ 5500 |
| SS201100 | II | 1100 | ≤ 2500 | 43 | ≤ 5500 |
| SS201150 | II | 1150 | ≤ 2500 | 45 | ≤ 5500 |
| SS201200 | II | 1200 | ≤ 2500 | 47 | ≤ 5500 |
| S201380 | II | 1380 | ≤ 2500 | 54 | ≤ 5500 |
| SS201400 | II | 1400 | ≤ 2500 | 55 | ≤ 5500 |
| SS301020 | III | 1020 | ≤ 3500 | 40 | ≤ 7700 |
| SS301100 | III | 1100 | ≤ 3500 | 43 | ≤ 7700 |
| SS301150 | III | 1150 | ≤ 3500 | 45 | ≤ 7700 |
| SS301200 | III | 1200 | ≤ 3500 | 47 | ≤ 7700 |
| SS301250 | III | 1250 | ≤ 3500 | 49 | ≤ 7700 |
| SS301300 | III | 1300 | ≤ 3500 | 51 | ≤ 7700 |
| SS301350 | III | 1350 | ≤ 3500 | 53 | ≤ 7700 |
| SS301400 | III | 1400 | ≤ 3500 | 55 | ≤ 7700 |
Port: Fujian, China
Production Capacity: 10000PCS/Year
Payment Terms: L/C, T/T, D/P, Western Union, Paypal
Material: Q345
Surface Treatment: Sand Blast and Black Paint
Customized: Non-Customized
Standard: Standard
Transport Package: Wooden Pallet
Specification: 20pcs/pallet for Class II 1.1x1.1x1.2m
---
Class 4 Side Shifter