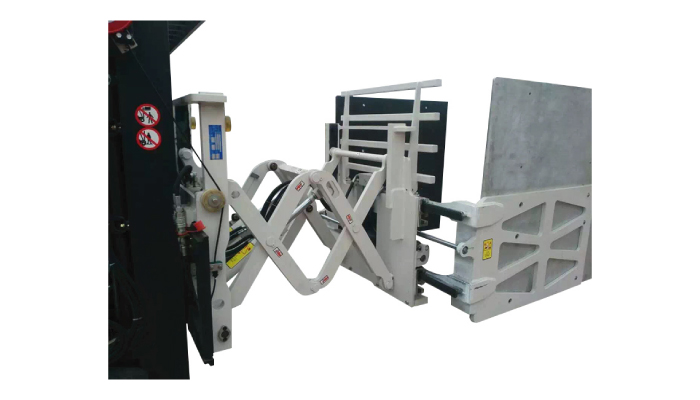 Product Description
---
Niuil 3 ton Diesel Forklift Truck Information
1. Engine: 3 ton diesel forklift price with Japanese ISUZU and YANMAR engine
2. Lift height: 3.0m, 3.5m, 4m, 4.5m, 5m and 6m
3. Using TCM technology, Diesel/Gasoline/LPG engine are optional
4. Mast: 2-stage wide-view mast, 2-stage free lift mast and 3-stage free lift mast
5. Side shift: China brand
6. Tire: Solid tire, White non-marking tire, Double front tire
7. Optional closed compartment design for special customer needs
8. Optional A/C and heating for operator comfort in any working environment
9. Longer forks
Niuli will be your best choose.
1. Manufacturing experience: More than 10 years
2 Advantage: Quality control in every detail of product. We supply spare parts to almost all forklift brands in China.
3. What we produce: Every spare part, and the assembly of the forklift.
4. Our commitment to customer: The best quality and most reasonable price, not the lowest price.
General
1
Model
CPC30/

CPCD30

CPC35/

CPCD35

2
Power Type
Diesel/GAS
Diesel/GAS
3
Rated capacity
Kg
3000
3500
4
Load center
mm
500
500
Charactertic&

Dimension

5
Lifting height
mm
3000
3000
6
Fork size
mm
1070*125*45
1070*125*45
7
Mast Tilt Angle
Deg
6°/12°
6°/12°
8
Front Overhang(Wheel center to fork face)
mm
500
500
9
Ground Clearance(Bottom Of Mast)
mm
126
126
10
Overall Dimension
Overall length(with/without fork)
mm
3790/2700
3980/2890
11
Overall width
mm
1230
1230
12
Mast lowered height
mm
2105
2105
13
MastExtended height(with backrest)
mm
4110
4110
14
Overhead guard height
mm
2140
2140
15
Turning Radius(outside)
mm
2415
2640
16
Min. intersecting aisle
mm
2500
2700
Performance
17
Speed
Travel(Full/Empty load)
km/h
18/19
18/19
18
Lifting(Full/Empty load)
mm/s
460/540
360/440
19
Max.Gradeability
%
20
20
Chassis
20
Tire
Front
28X9-15-12PR
28X9-15-12PR
21
Rear
6.50-10-10PR
6.50-10-10PR
22
Wheelbase
mm
1650
850
23
Self Weight
kg
4280
4500
Power&

Transmission

24
Battery
Voltage/Capacity
V/Ah
12/120
12/120
25
Engine
Model
C240
C490BPG
QC495G
4JG2
26
Manufacturer
ISUZU
Xinchang
QuanChai
ISUZU
27
Rated output/r.p.m
kW/rpm
34.3/2500
40/2650
42/2650
44/2450
28
Rated torque/r.p.m
Nm/rpm
137.7/1800
160/1800-2000
174/1980
186/1600-1800
29
No. of cylinder
4
4
4
4
30
Bore x Stroke
mm
86x102
90X105
95x105
95.4X107
31
Displacement
cc
2369
2670
2980
3059
32
Fuel Tank capacity
L
60
60
60
60
33
Transmission
Type
Machanical/Hydraulic
Hydraulic
Stage
FWD/RVS
1/1(2/2)/1/1
1/1(2/2)/1/1
34
Operation Pressure for Attachment
Mpa
17.5
17.5
Videos
---
Carton Clamp Attachment
,
Fork Clamps Forklift
,
Fork Lift Truck Clamps
,
Hydraulic Turning Fork Clamp