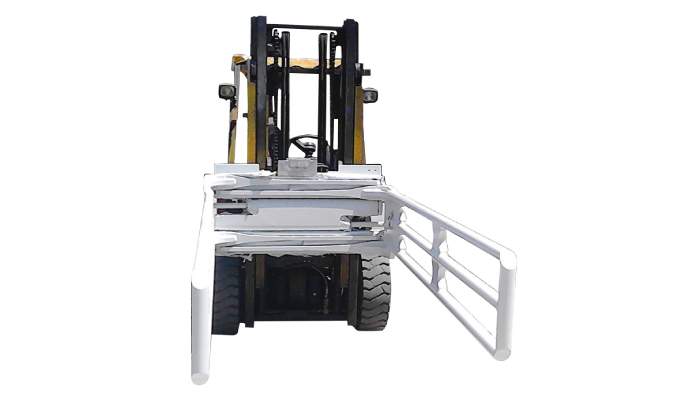 Applications
---
Forklift Clamp attachment enable forklift to become a more versatiale and efficient material handling tool
Types
---
1. Bale Clamps are manufactured to efficiently handle cotton, wool, synthetic textiles, scrap steel and almost any other baled product without the need for pallets( eg: cotton, wool, waste paper, cloth).
2. Forklift foam clamps can handle and stack any type of cotton products including rubber, chemical industry and chemical fiber,etc.
3. Multi-purpose Clamps can handle nearly any types of paper carton, wooden carton, metal carton and baled products, includomg tobacco,newsprint, chemical fiber, workshop and port.
4. Tobacco Carton Clamps can effciently and economically handle paper carton, wooden carton, metal carton and other scrap bales.
5. Drum clamps are used wherever product is stored in drums, including the petroleum, chemical and food processing industries.
6. Fork clamps are desiged for the transportation of goods by clamping between the forks or by pallet transport on the forks.
7. Forklift Bar Arm Clamps designed for textile industry. Bar Arm Clamps are used for handling rolls of material such as towels, linens, denim.
8. Forklift block clamp can handle various types of solid, regular cubic goods under normal temperature.
9. Paper Roll Clamps are designed for heavy duty applications in the paper, printing and transport industries.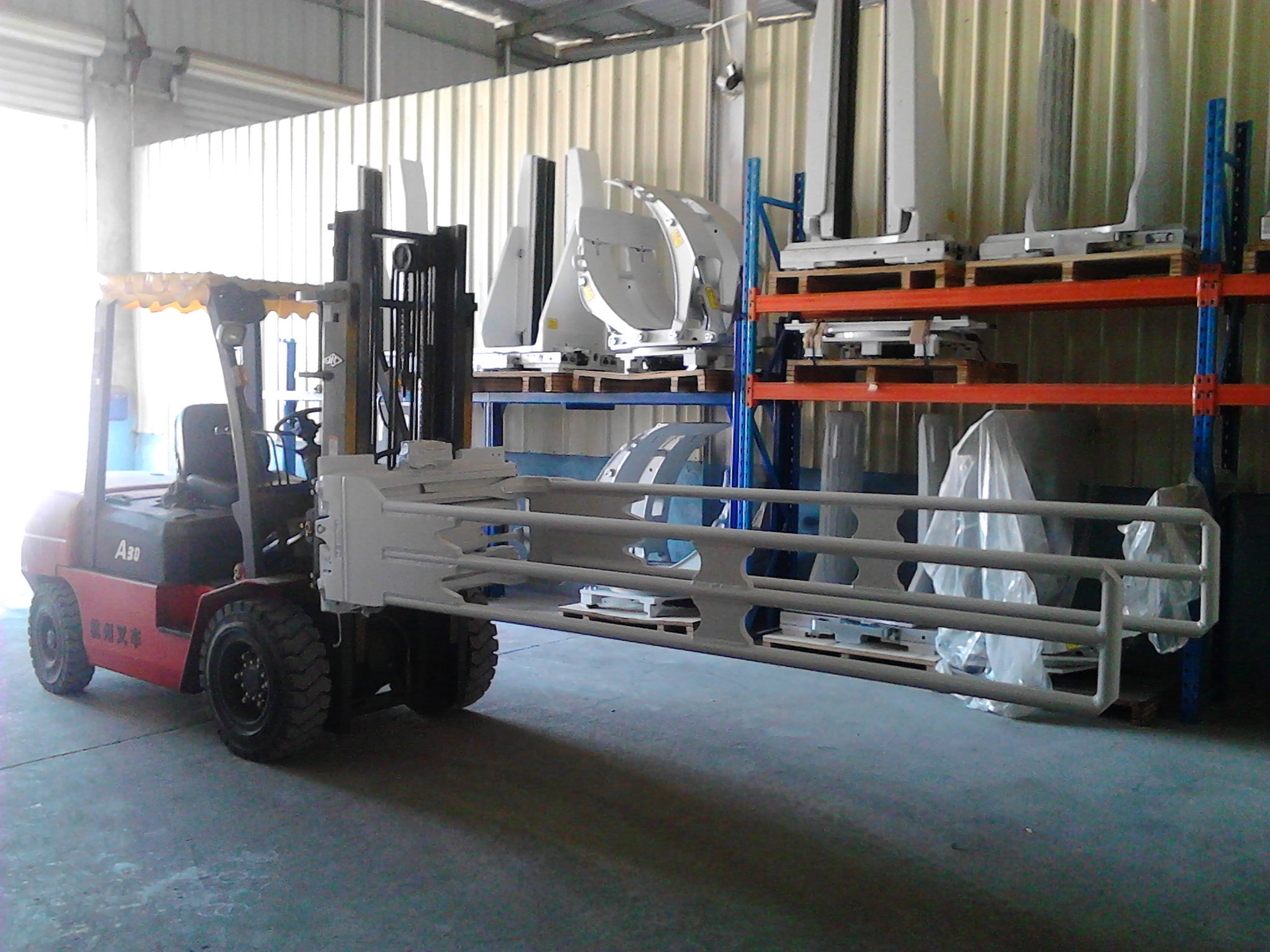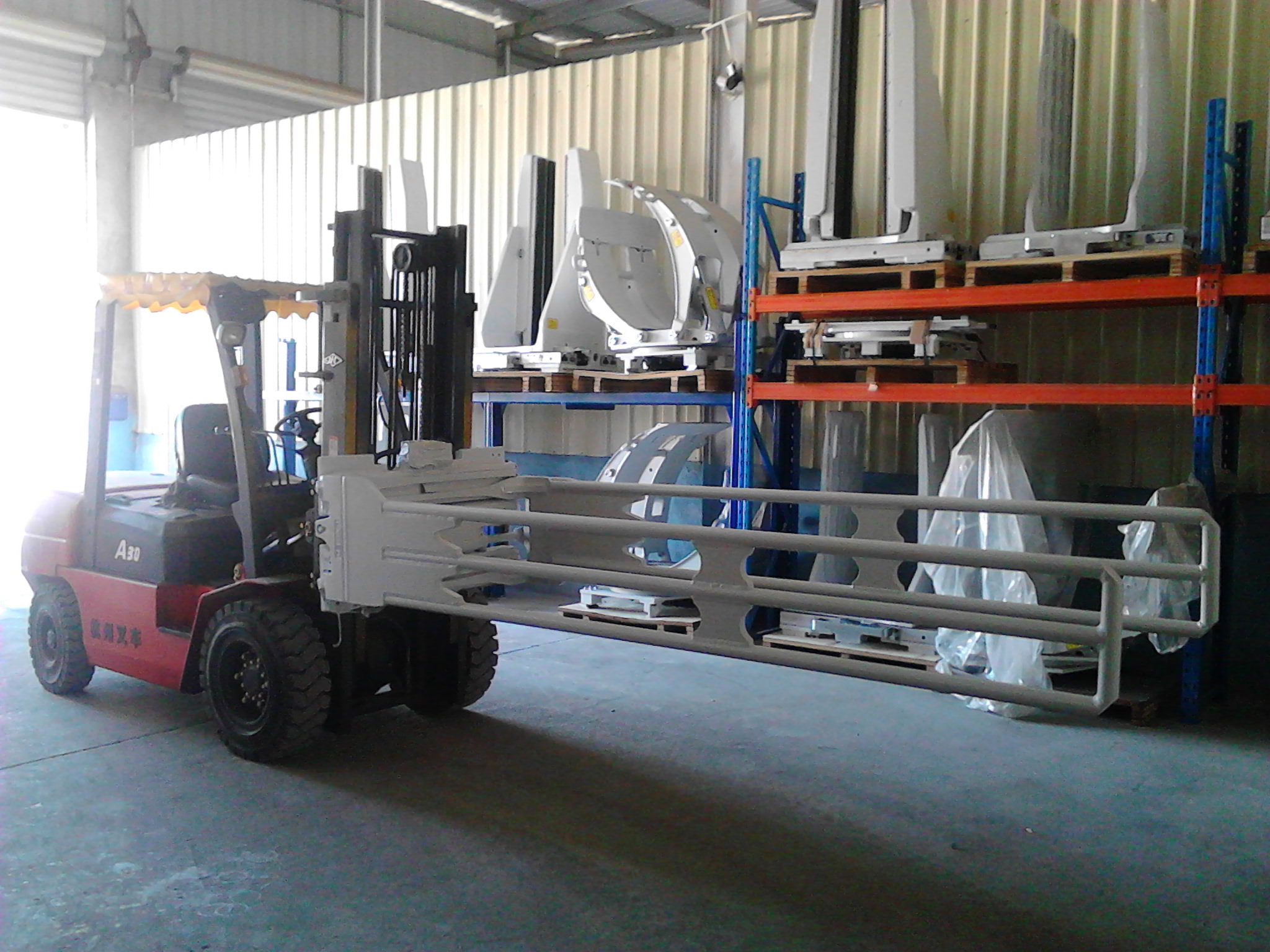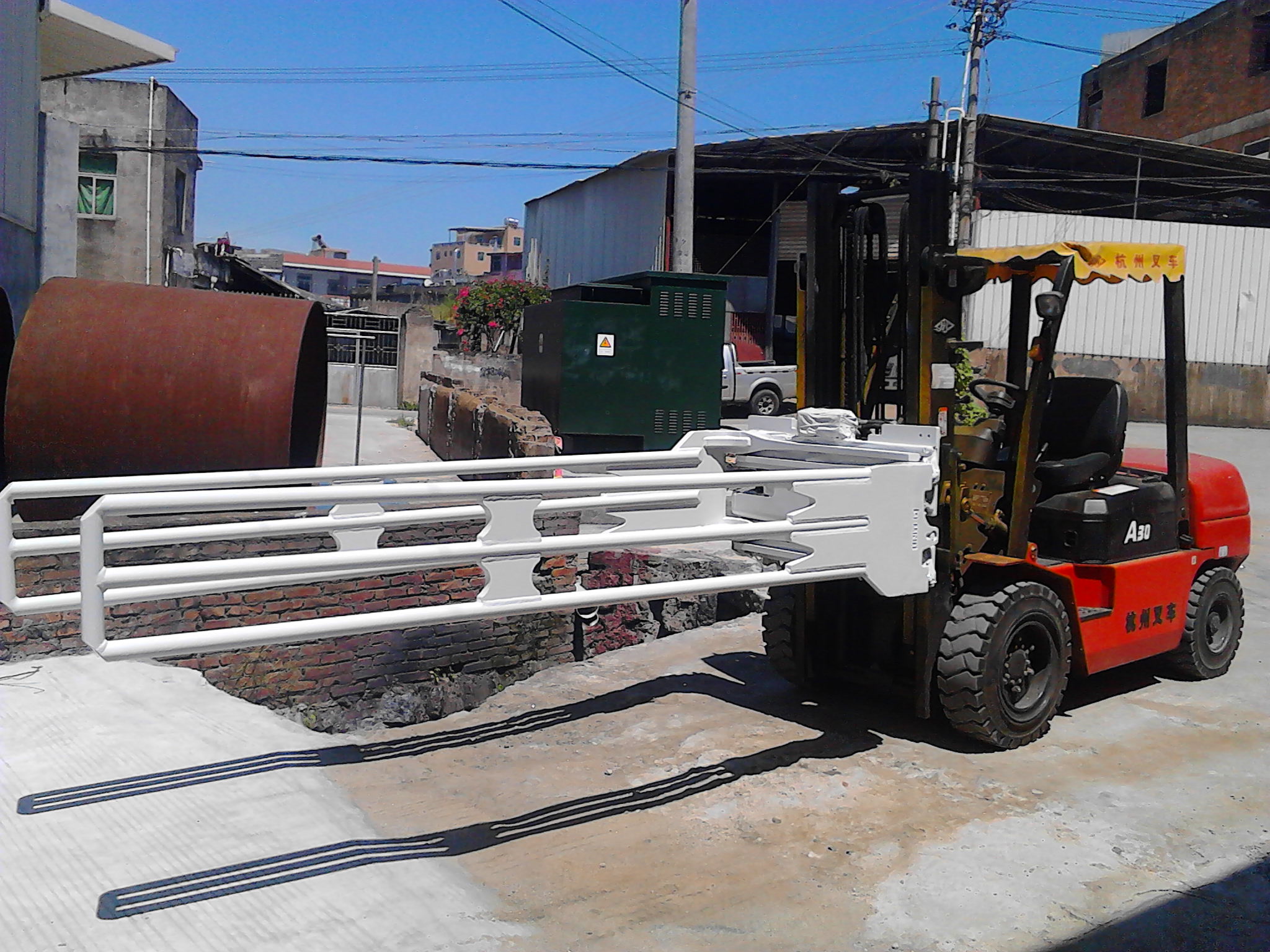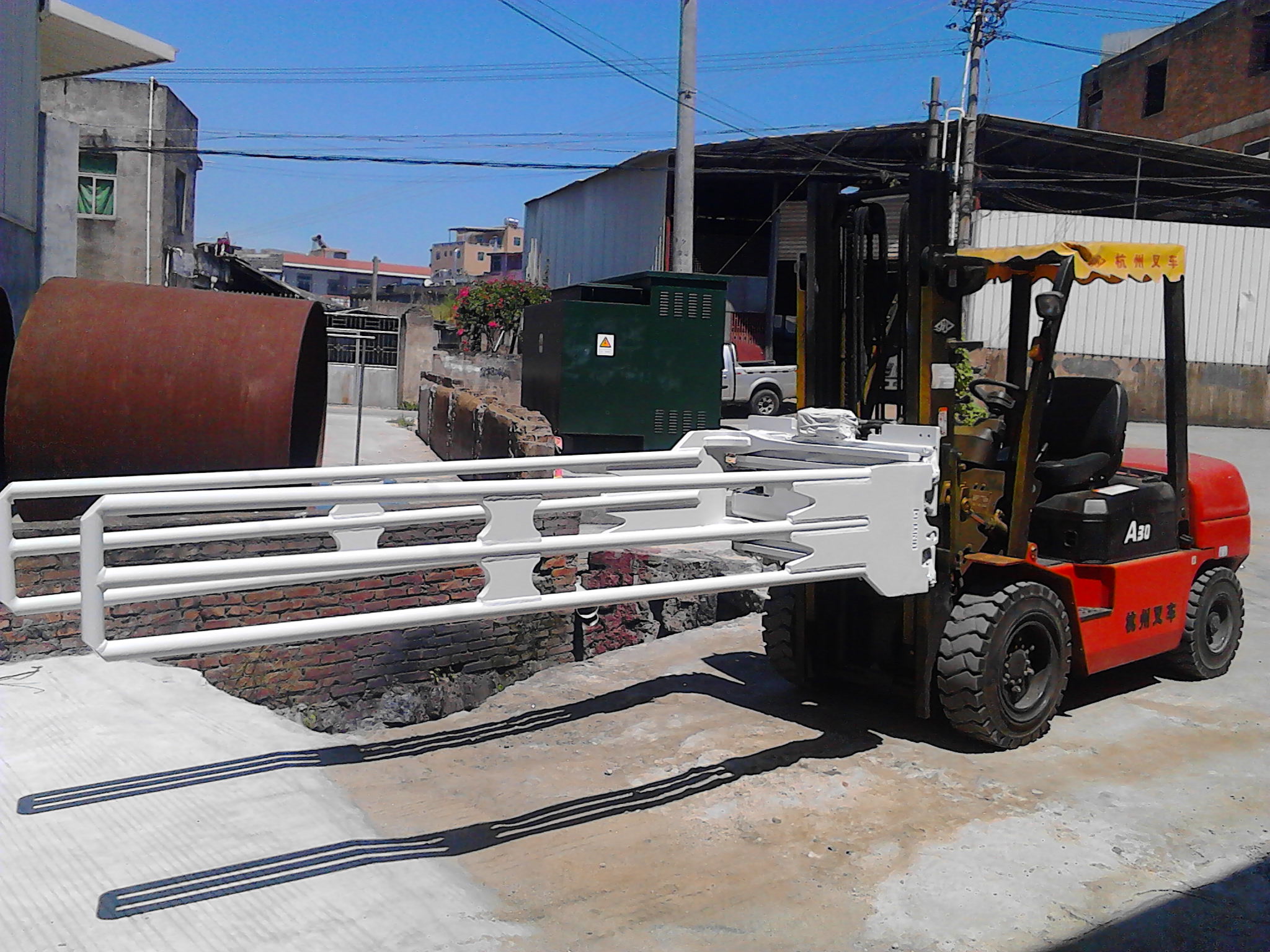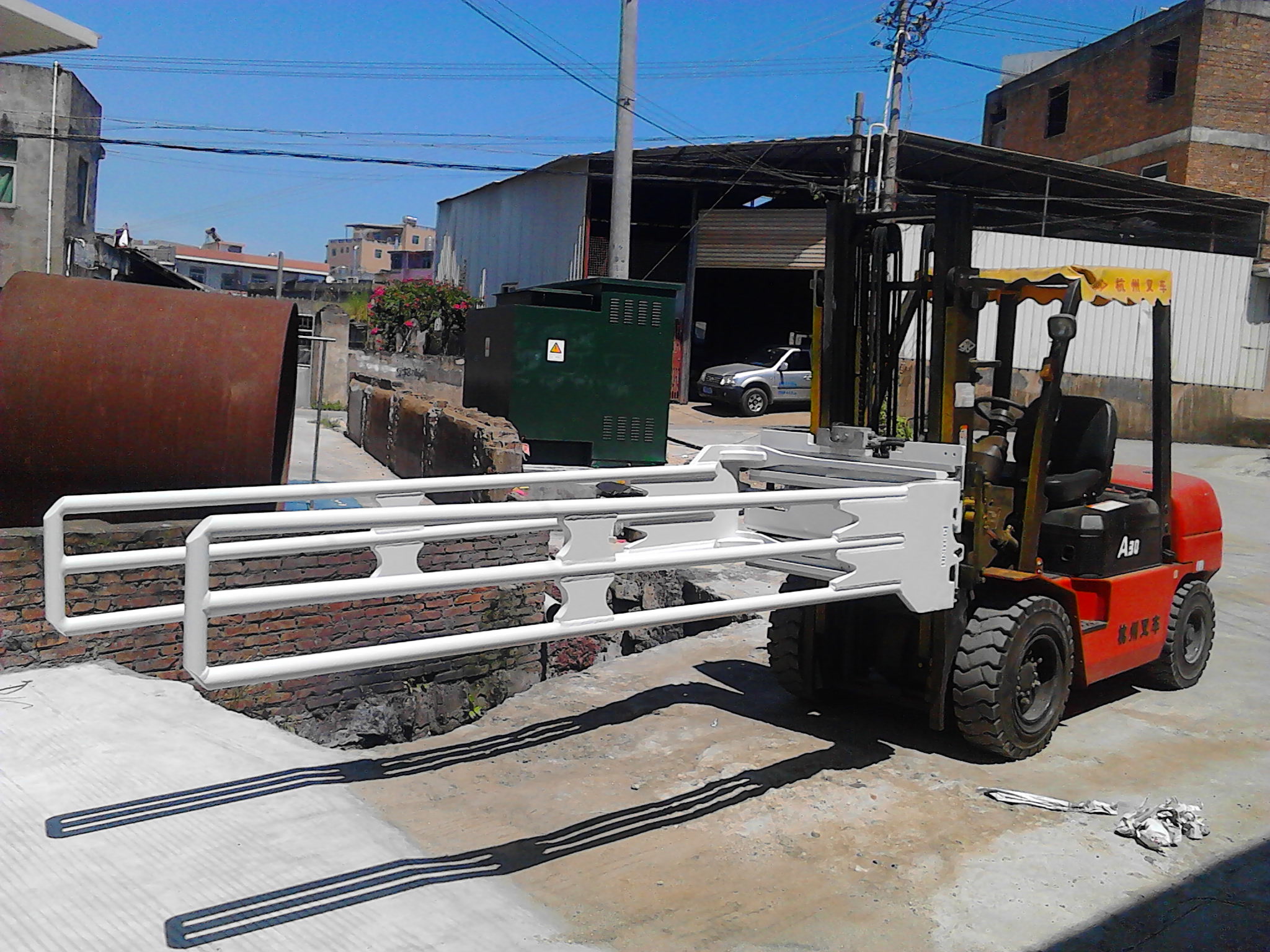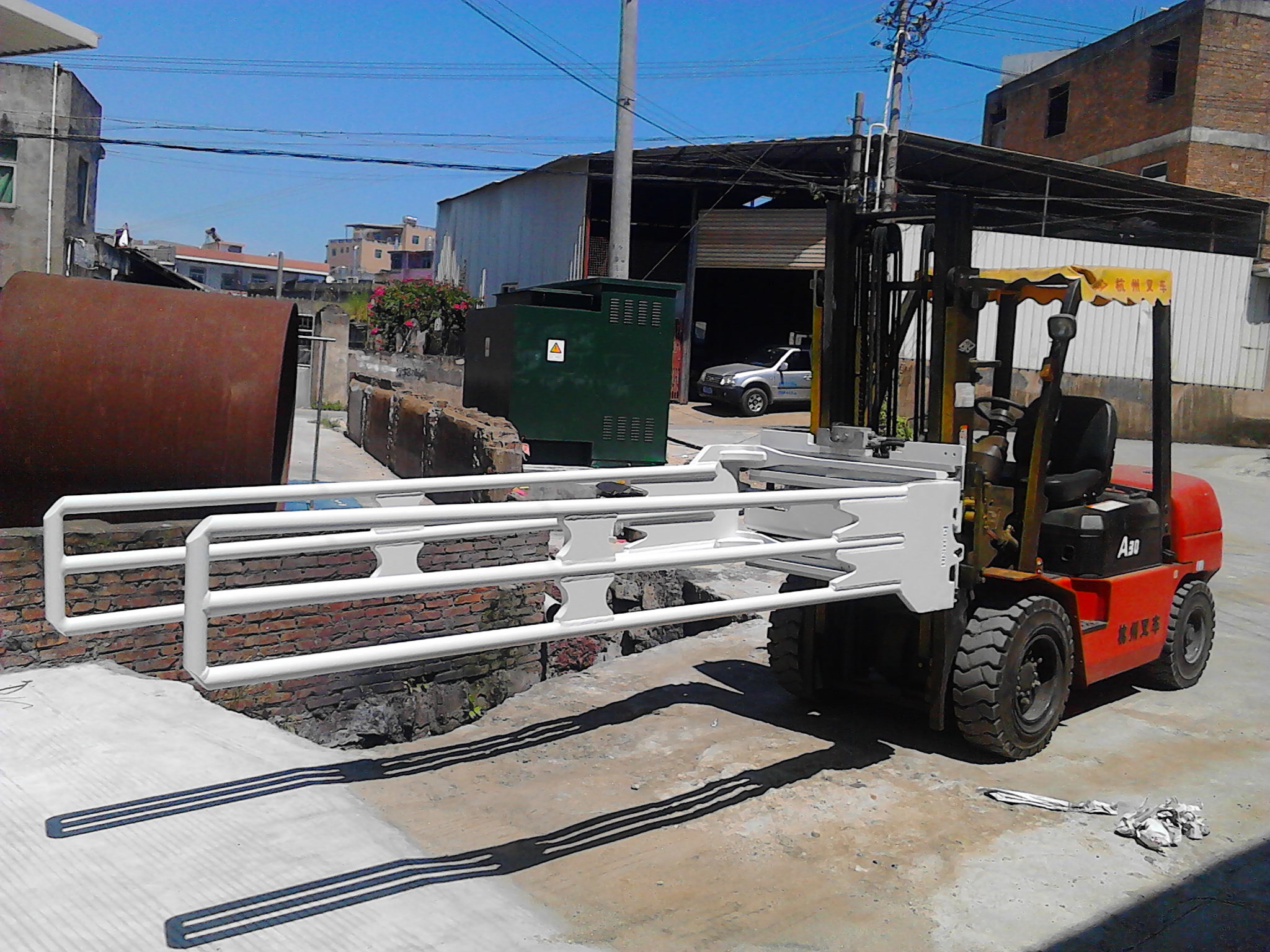 Quick Details
---
Place of Origin: Fujian, China (Mainland)
Brand Name: HUAMAI
Model Number: Forklift Foam Clamp
Usage: Pipe Clamp
Material: Stainless Steel, Steel
Structure: Wave Clamp
Standard or Nonstandard: Standard
Product Name: Forklift Foam Clamp
Use on: Forklift Fork
Min order: 1 set
---
72 Paper Roll Clamp
,
Bale Clamp Attachment
,
Bar Arm Clamps For Forklift
,
Carton Clamp Attachment
,
Foam Rubber Clamp For Forklift