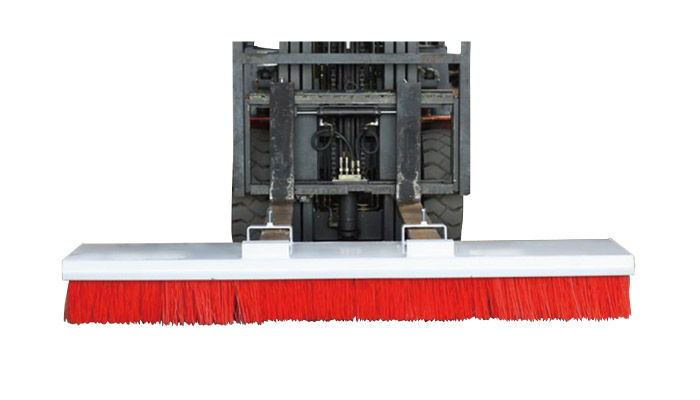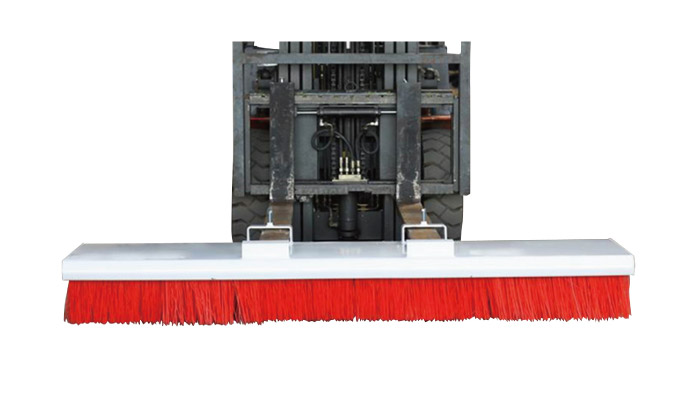 Sweep or move grain,rubbish,sand,gravel,rocks and many other materials.
- Sweep materials such as plastic shrink wrap and welding wire which can't be swept with rotary brooms or vacuum sweepers.
- Pre-sweep larger debris befor using your machine sweeper.
- Suitable for applications in every industry including farming, agriculture, grain handing, waste, mining, etc.
- Economical and practical with a powerful sweeping action at a fraction of the cost of a mechanical sweeper.
Quick Details
Place of Origin: Fujian, China (Mainland)
Brand Name: HUAMAI
Model Number:SW24-11
Product Name:Type SW24-11forklift lightweight brush sweeper for sale
Type: SW24-11
Length / mm: 2400mm
Bristle Rows: 11
Chains: Standard
Height /mm: 300mm
Applications: Farming, agriculture, grain handing
---
Our entry level Economy Easi-Sweep forklift broom sweeper offers simple yet cost effective sweeping for light duty applications. With a robust 3mm steel body and 5 rows of 1800mm wide durable polypropylene bristles, this forklift sweeper is strong enough to cope with a surprising workload whilst still maintaining a clean pass.
Integral fitted lugs are encompassed within the design of the sweeper to allow retro fitment of magnetic bar or swivel hitch, should this upgrade be required at a later date
By utilising your forklift truck, reduced sweeping costs and increased productivity can be acheived with our economy Easi-Sweep forklift broom sweeper.
The forklift sweeper is safely secured to the forklift forks via 'T' screw clamps, and like all our forklift attachments, will come supplied fully tested and certified for compliance with the latest Health & Safety Regulations.
• 3mm thick steel shroud for durability
• 5 rows of 3mm diameter polypropylene replaceable bristles for effective sweeping
• Simple and effective sweeping designed to reduce labour costs and increase productivity
• Quick and easy fitment on and off forklift forks via safety screw clamps
• No moving parts, offering low maintenance and service costs
• Integral fitted lugs to allow for retro fitment of magnet or swivel hitch at a later date
• Safe and efficient to help reduce accident risks of personnel in the yard or warehouse
• 'CE' marked and supplied with Certificate of Conformity to meet Health & Safety Regulations