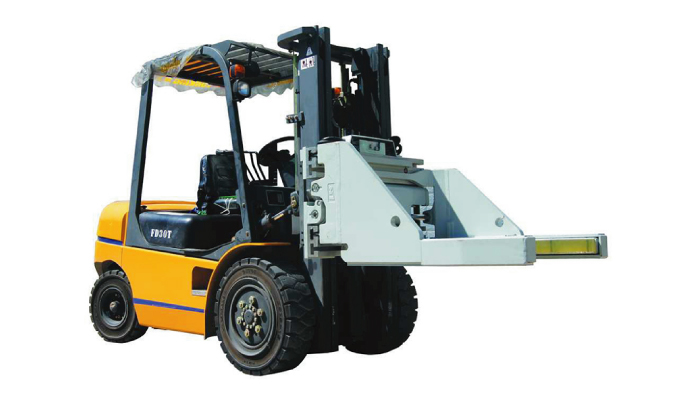 1. Application
---
1) forklift attachment brick clamp can efficiently and safely handle various types solid, regular cubic goods under normal temperature.
2) forklift attachment brick clamp widely used in construction material, metallurgy industries for hadling concrete blocks, cement bricks, carbon cubes, etc. The high structural strength and durability ensure the safe, productive application and long service life.
2. Special Features
---
1)Proven durable T-beam arm aluminum frame construction
2)Superior arm-side bearing for extended service life
3)Regenerative hydraulic valving for optipal arm speed
4)Durable contact pads, reliable clamping
5)Excellent driver visibility
3. Advantage Design
---
1)High strength, wear-resistant oil pipe
2)High precision, high sealing value block
3)High sealing, pressure maintaining oil- proof hydraulic cylinder
4)High strength steel plate
4. Options
---
1)Custom opening ranges
2)Custom pad sizes
3)Load backrests
Quick Details
---
Place of Origin: Fujian, China (Mainland)
Brand Name:HUAMAI
Model Number: forklift attachment brick clamp
Used in: forklift
Function: handling concrete blocks,cement bricks,carbon cubes
Material: high strength steel
Driven type: hydraulic control
Structure: Side-shifting
Mounting class: 2A-3A
Color: as customer's requirement
Package: wooden pallet/ pallet
Certification: CE/ ISO9001:2000
---
The underslung Block Arms with mechano-hydraulic equalising are suitable for handling small sized blocks. They are mounted oscillating on the carrying part of the existing forks and secured.
Low lost load centre - excellent residual capacity
Very good visibility conditions
Low entry measurements required
Simple assembly
Independent sideshift serially
Different kinds of equalising buffers on offer
Load Backrest optional
Block & Brick Clamp