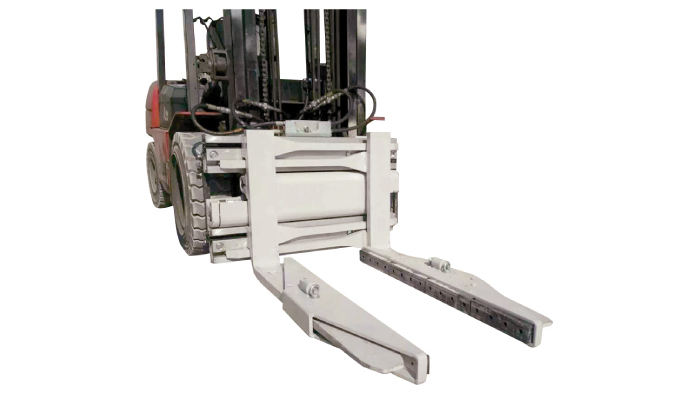 Application
---
Block clamp can efficiently and saftly clamp various stone and block units. It is applied in fields like brickm, hollow block prefab contrete, and stone slab, etc. Non pallet conveying and stacking process.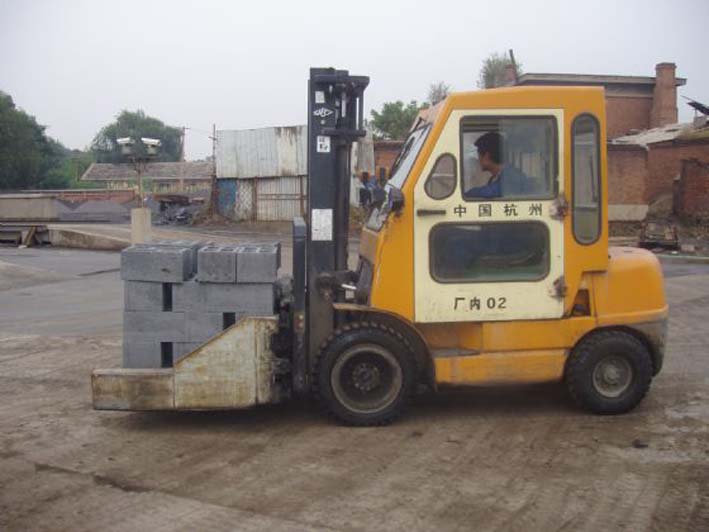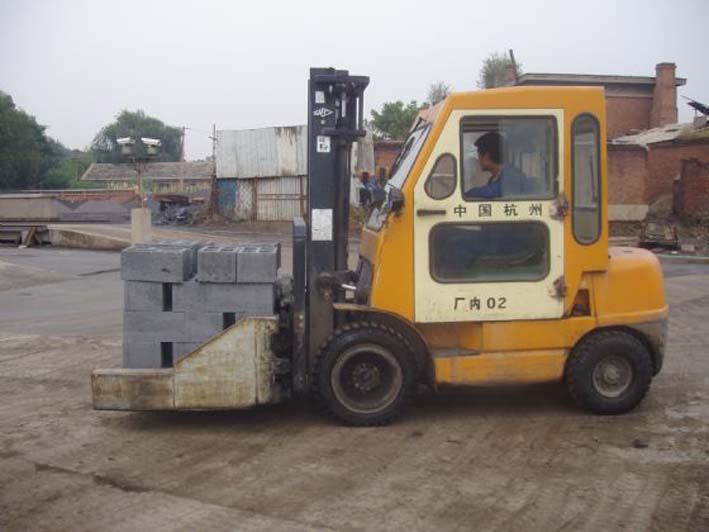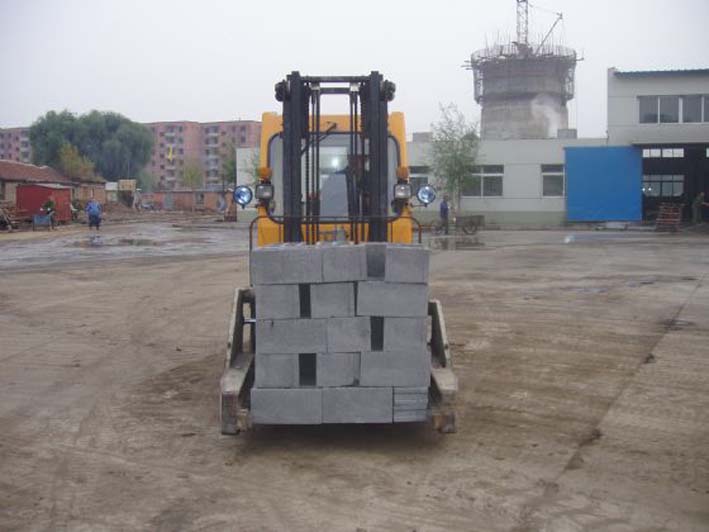 Features
---
Adopt full steel complete frame, high density, can meet the requirement of high forcing performance.
Self-lubricate sliding brace, installation firm and stable, longer life-span.
Unique hydraulic design, ensuring moving right and left smoothly while clamping status, easy to lay out.
Optimized structure ensure nice visual field.
Adopting T sliding sheft with high force and bear equally.
---
Videos
---
Quick Details
---
Place of Origin: Fujian, China (Mainland)
Brand Name: HUAMAI
Capacity: 2700kg
Mounting Class: III
Opening Range: 290-1610mm
Arm Height: 128mm
Arm Length:1100mm
Arm Thickness:202mm
Color:As requirements
Surface Treatment: Paint
Key Parts: World Class
Warranty:12 Month
---
Function And Applications
HUAMAI Slip On Arm Block Clamps can efficiently and safely handle various types of solid, regular cubic goods under normal temperature. Slip On Arm Block Clamps widely used in construction material, metallurgy industries for handling concrete blocks,cement bricks, carbon cubes, etc. The high structural strength and durability ensure the safe, productive application and long service life.
Features:
*Easy to use ,Can use as fork clamps, more flexible,also can save money.
*Proven durable T-beam arm aluminum frame construction.
*Superior arm-side bearing for extended service life.
*Regenerative hydraulic valuing for optimal arm speed.
*Durable contact pads, reliable clamping.
*Excellent driver visibility.
Block & Brick Clamp
,
Brick And Block Clamps