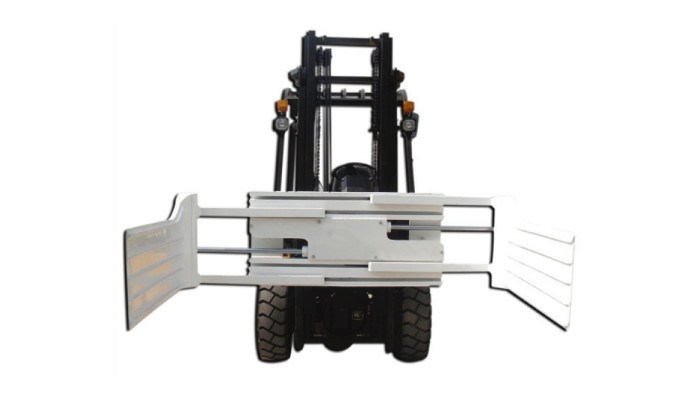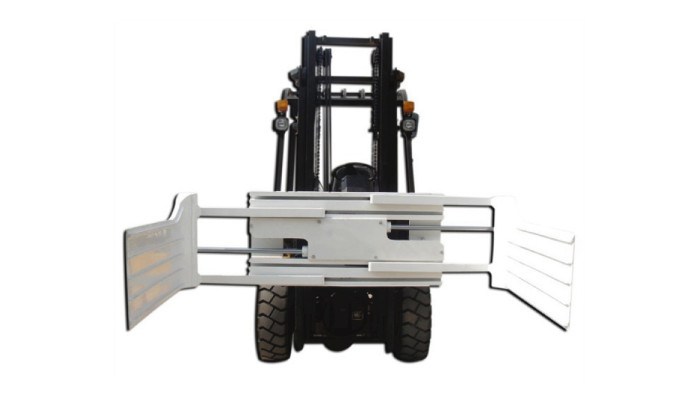 Product Description
---
1.Applications:
Pulp bale clamp efficiently and economically handle nearly any type of baled products including cotton, wool,
synthetic, textile bales, corrugated, newsprint, rag, hay, metal and other scrap bales.High efficiency and
economy tohandle in without work platform condition.
2. Features:
-Proven durable T-beam arm aluminum frame construction
-Superior arm-slide bearing for extended service life
-Ribs provide secure grip and give driver good tip handling and spinning capabilities.
-Regenerative hydraulic valving for optimal arm speed
-Excellent driver visibility
3.Options
-Custom opening ranges
-Custom arm sizes
-Various mounting classes available
-Load backrests
-Bolt bale arm
-Rotation
Our Advantages
---
Why choose us as reliable supplier or work as local dealer with us?
1.Experienced technical team, more professional service
HUAMAI is made up of a team of members who have years of experience with European forklift trucks and its attachments.
2. Wide product range, custom design, provide total solution
HUAMAI has grown rapidly into a sizeable company specialized in producing a comprehensive range of hydraulic and mechanical attachments. The major categories of hydraulic attachments include rotating type, sliding arm type, side-shifting/hinged type, special purpose type and others.
3. Priority support, if agency/dealer
If you a local dealer, can achieve HUAMAI agent policy support, including fast delivery time, competitive price and accessories support, ect.
4. Own factory, competitive price
Our factory covers an area of 10,000 square meters, fully equipped with modern manufacturing equipments and facilities. Scale production and no middlemen will save the purchasing cost.
5. Sales record and voice from our customer,which prove our good performance
Quick Details
---
Place of Origin: Fujian, China (Mainland)
Brand Name: HUAMAI
Capacity: 1400-2700kg
Capacity of heavy duty models: 4000-6500kg
Capacity of economic models: 1700-2800kg
Mounting Class: II/III
Opening Range: 420-2300mm
Arm Height: 415-460mm
Arm Length: 685-1195mm
Self weight: 405-730kg
Surface treatment: Painted
Warranty: 1 year
---