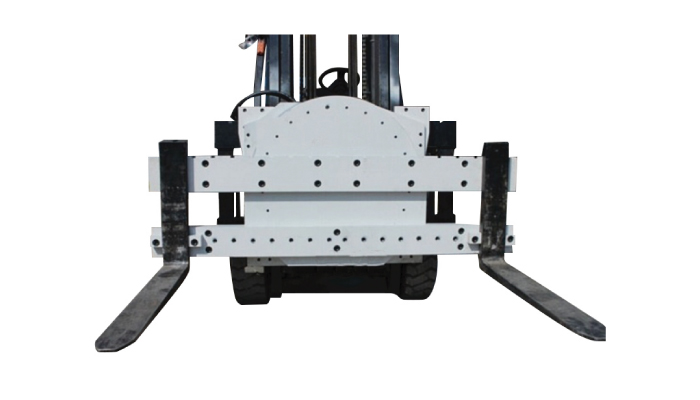 Functions and Applications
---
Rolling over 360 ° , rotating forklift forks.
Widely used in food industry, chemical industry, sanitation industry, recyle industry, smelt casting industry, etc.
Features
---
*Proven durable construction design, unique rotating drive system, meed the hight stength continuous operation.
*Strong roatating driving torque achieved the stable and reliable rotating function.
*Hydraulic motor fixed with reversible hydraulic lock, any angle position of lock function.
Videos
---
Options
---
-Optional carriage width
-Forks
Specifications
---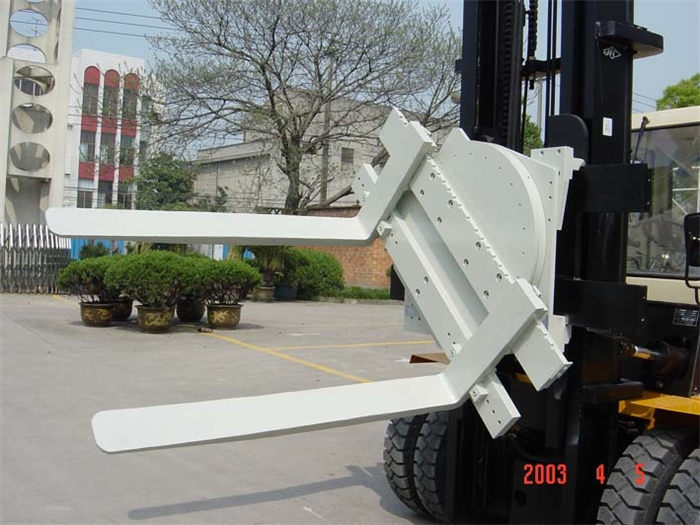 Quick Details
---
Place of Origin: Fujian, China (Mainland)
Brand Name: HUAMAI
Model Number: Hydraulic-Rotator
Rolling: Over 360 degree
Mounting Class: II or III
Power: Hydraulic
Material: High Strenght Steel
Certificate: ISO9001/2000
Usage: Rotating forklift forks or bins
Key parts: World class
Surface treatment: Paint
Color: As requirements
Warranty: 1 Year
---
360 Rotator