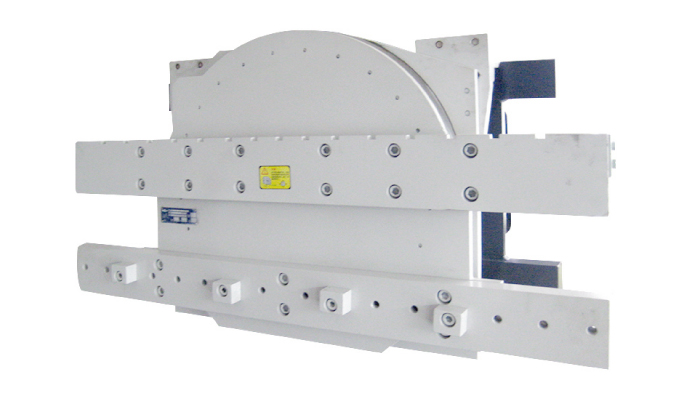 1. Products introduction.
---
Rotator is a basic and most usefull forklift attachment.Because a rotator attachment can offer 360 degree revolving motion it allows operators to safely and efficiently rotate loads for dumping, tipping or hand picking. The advantages make rotator forklift attachment widely use in chemical industry, sanitation, recycling and smelting.
2. Specification.
Note:
---
*one additional hydraulic function needed from forklift truck
*Some rotators low beam are equipped with block to fix fork. Please adjust the block according to the width of forks to choose one of the mating surface to fasten forks preventing moving when the load is rotating.
*Exclude fork, please notice the requirement of loading capacity of fork.
*For those rotators with hooks, the forks must be welded hook as well.
*Custom products are available for different working conditions
3. Features & Applications
---
Excellent and Wide vision for forklift truck operators.
The high quality Rotating Hydraulic Motor provides high torque that make rotating smoothly.
Rotator apply to many different working conditions .
Valve with Hydraulic lock function keep cargo safe when rotator stop operation at any degree.
360 degree revolving when attaching any forks.
Easy to install on a forklift truck.
Rotator forklift attachment matched with forklift truck Heli,Linde,Toyota,Hyster,Nissan,Caterpillar,Mitsubishi and other famous lift truck.
Quick-Change Lower Mounting Hooks allow the rotator to be removed or installed in one minutes without using any tools.
Mechanical Bin Retainer-designed to retain lightweight bins.
Side Stabilizers ensure cargo in safe.
Rotators can be customized.
4. Warranty Policy
---
All new products of HUAMAI including attachments, forks and service parts, are warranted for 12 months following the date of delivery to the primary carrier, or 2000 hours of operation, whichever terminates first alternatively. For more warranty details, please feel free contact with us.
5. Product selection suggestion
If customers don't know which model is proper.Please send the working condition to the salesmen of Riggerte .It would be much better if you can provide all the following items .
A:The forklift truck brand and model name that you are going to install.
Then We need to know the forklift truck loading capacity,hydraulic flow pressure and functions.
B: Rotator forklift attachment working conditions.
This item will help us to figure out a better solution for specific working condition.
C: Cargo weight or Load unit weight.
We will choose one of the best and economic model for you.
---
360 Rotator
,
Fork Rotators Attachment