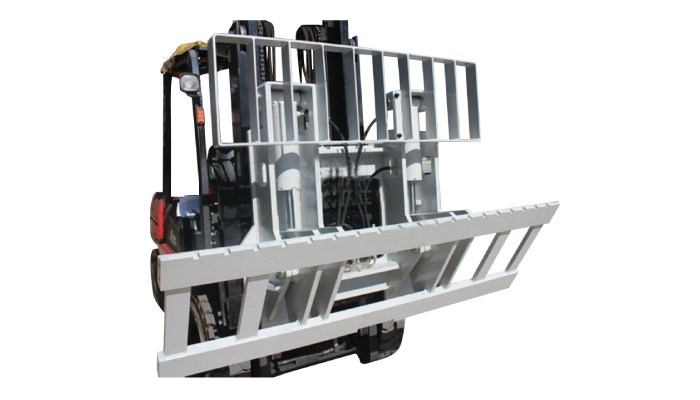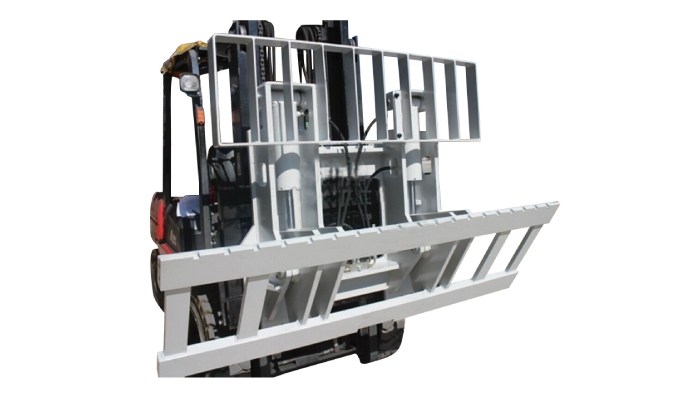 Product Description
---
1. Functions and Applications
HUAMAI brand hinged fork is safe and efficient to dump bulk cargo container
Configurated with bucket to shovel all loosen goodds sunch as sand, coal, grain, fertilizer, soad and the
blocks, ect.
2. Features
-Proven durable construction design, unoverall framework adopts full steel structure, high strength,
can meet the needs of high strength work.
-Body hinger, using polymer composite bushing, hardness is twice as general copper sleeve!
Fully extended bushing life! Because of its self lubricating function without regular filling
grease can avoids rapid wear of the ilning sleeve for the pin shaft fracture failure.
-Good field of vision, safe and reliable
Capacity@
Load Center
Catalog
Order No.
Fork
Carriage
Width
Truck
Mounting
Class
Hinged

Fork
Mounting
Class

Overall
Height
Tilt

Forward
Tilt

Backward

Weight
Effective
Thickness
Horizontal
Center of
Gravity
(kg@mm)
(mm)
(mm)
(kg)
ET
(mm)
CGH
(mm)
2000@500
HFB20D-001A
no
1040
II
II
955
45°/25°
320
310
132
2500@500
HFB25D-002A
no
1040
II
II
955
45°/25°
320
390
132
3000@500
HFB30D-003A
no
1100
III
III
968
45°/25°
335
325
132
3500@500
HFB35D-002B
no
1100
III
III
1175
45°/25°
400
383
132
4000@500
HFB40D-003B
no
1100
III
III
1388
45°/25°
480
395
195
4500@500
HFB45D-004B
no
1450
III
III
1388
45°/25°
800
425
195
2200@500
FMS30D-008B
III
790-2600
400
1800
730
255
680
200
300
Remark: One set additional oil circuit required on forklift
3.Options
Different mounting class
Different bar width
Fork
Bucket
Heighten load backrest
Our Advantages
---
Why choose us as reliable supplier or work as local dealer with us?
1.Experienced technical team, more professional service
HUAMAI is made up of a team of members who have years of experience with European forklift trucks and its attachments.
2. Wide product range, custom design, provide total solution
HUAMAI has grown rapidly into a sizeable company specialized in producing a comprehensive range of hydraulic and mechanical attachments. The major categories of hydraulic attachments include rotating type, sliding arm type, side-shifting/hinged type, special purpose type and others.
3. Priority support, if agency/dealer
If you a local dealer, can achieve HUAMAI agent policy support, including fast delivery time, competitive price and accessories support, ect.
4. Own factory, competitive price
Our factory covers an area of 10,000 square meters, fully equipped with modern manufacturing equipments and facilities. Scale production and no middlemen will save the purchasing cost.
5. Sales record and voice from our customer,which prove our good performance
Quick Details
---
Place of Origin: Fujian, China (Mainland)
Brand Name: HUAMAI
Products name: Hinged fork
Capacity: 2000-4500kg
Carriage width range: 790-2600mm
Truck mounting class: II/III
Hinged fork mounting class: II/III
Overall height: 730-1388mm
Self weight: 320-800kg
Color: White or as requirement
Surface treatment: Painted
Warranty: 12mms or 2000 working hrs
---