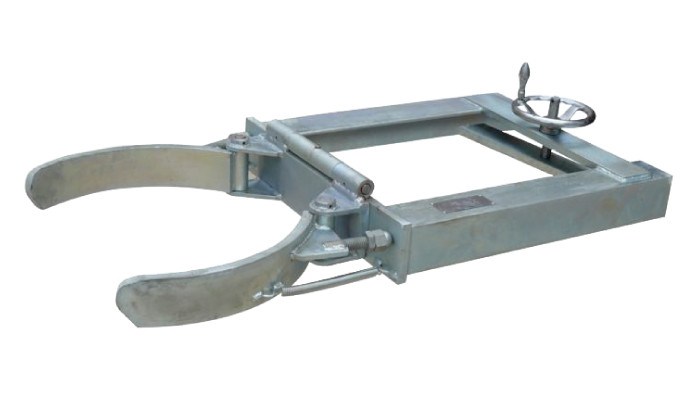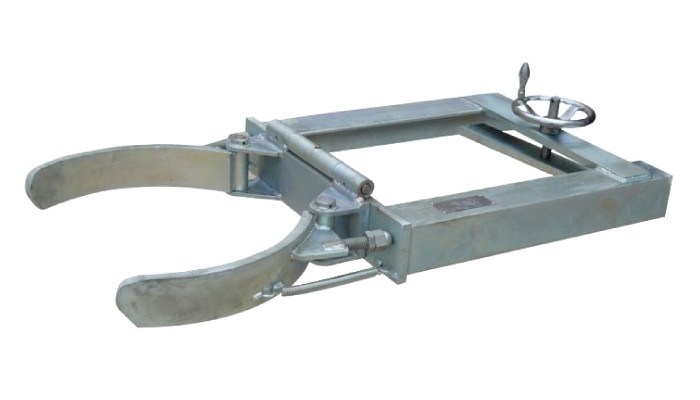 Product Description
---
1.Applications
-Forklift Attachment Drum Clamp are suitable for clamping 1-4 pcs of 55 gallon standard drums
-Forklift Attachment Drum Clamp are used wherever product is stored in drums, including the petroleum, chemical and food processing industries.
-Forklift Attachment Drum Grabs improve productivity by allowing a forklift driver to handle up to four drums per load. In addition, the use of a drum clamp allows the driver to securely grip the drums for transporting.
2. Features
-Proven, durable T-beam arm and aluminum frame construction.
-Superior arm-slide material and design for extending service life.
-Arm design for handling standard 55-gallon drums---standard
-Replaceable rubber faced arm pads
-Regenerative hydraulic valving for optimal arm speed
3.Options
-Custom arm radiuses for special drum sizes
-Custom arms for fiber and for plastic drums
-Custom arm lengths
-Quick disconnect mounting
-Custom opening ranges
4.Specifications
Our Advantages
Why choose us as reliable supplier or work as local dealer with us?
1.Experienced technical team, more professional service
HUAMAI is made up of a team of members who have years of experience with European forklift trucks and its attachments.
2. Wide product range, custom design, provide total solution
HUAMAI has grown rapidly into a sizeable company specialized in producing a comprehensive range of hydraulic and mechanical attachments. The major categories of hydraulic attachments include rotating type, sliding arm type, side-shifting/hinged type, special purpose type and others.
3. Priority support, if agency/dealer
If you a local dealer, can achieve HUAMAI agent policy support, including fast delivery time, competitive price and accessories support, ect.
4. Own factory, competitive price
Our factory covers an area of 10,000 square meters, fully equipped with modern manufacturing equipments and facilities. Scale production and no middlemen will save the purchasing cost.
5. Sales record and voice from our customer,which prove our good performance
Quick Details
Place of Origin: Fujian, China (Mainland)
Brand Name: HUAMAI
Model Number: Drum Clamp-4 Drums
Material: High strength steel
Driven: Hydraulic
Movement: Open/Clamp/Sideshift
Capacity: 1400-1900kg
Mounting Class: II/III
Weight: 370-395kg
Color: White or Requirements
Key Parts: World Class
Surface Treatment: Painted Finish
Warranty: 12 Months
---