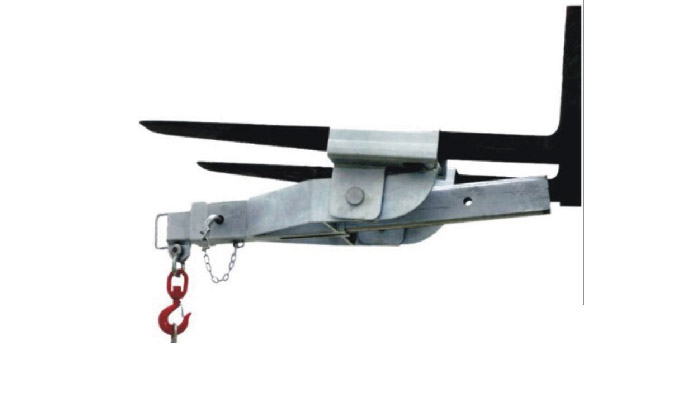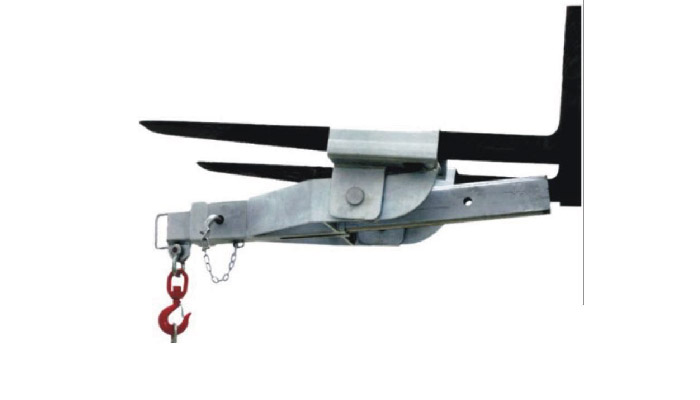 CLC3000 Crane Hook
Mounted on dual forks with self-fasten function and extendable intine.
Supplied with swivel safety hook and aolly shackle.
Surface treatment:galvanized finish.
Specification
Type
A(mm)
B(mm)
C(mm)
Unit Weight(Kg)
CLC3000
360
180
80
77
Inner Position
Jib Length(mm)
Capacity(Kg)
1
1165
3000
2
1545
2200
3
1925
1500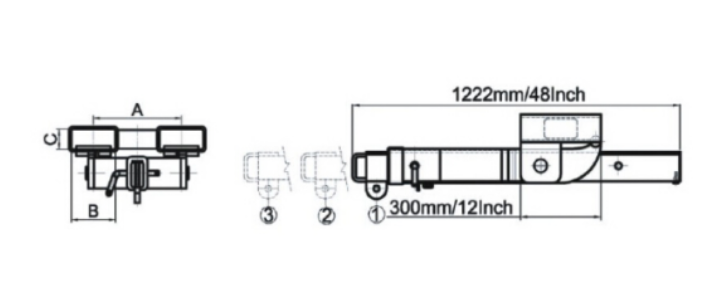 Details:
1.Converts forklift into a mobile crane in seconds;
2.Adjustable mounting position along the length of the fork;
3.Secured connect to forks by thumb screw;
4.Swivel hook includes safety latch.
FAQ
1. How long it will take to deliver the product after I pay for it?
Above price valid time is 25 days.
2. What is the payment term?
Our Payment: T/T, L/C, etc.
3. How long is the warranty period any forklift, pallet truck, stacker, scissor lift etc?
Our equipment quality warranty is 1 year or 2000 hours which comes first.
4. What kinds of engine do you have and any gurantee?
Chinese engine, Japanese ISUZU, Mitsubishi, YANMAR, Nissan K21, Nissan K25 engine as per your request. Absolutely high quality.
5. How many colors of forklift you can supply?
Sliver, Orange, Yellow, Red. As Per Your Request.
6. What is the forklift standard configuration and spare parts?
Wide vision mast,standard fork,standard seat,direction switch,backrest,reversing lights,reversing buzzer,back-up mirror,light switch,light armor rack,klaxon,two pieces of multi-way valve,electric control,rear combination lamp,overhead guard,rain cover,urable tyre,lasso-parking brake,lifting and tilt joystick,rate-limiting valve of lifting,draebar pin,lighting,adjustable steering wheel,lilt line self-lock valve,full hydraulic power steering,handle,tool box,combination instrument,hydraulic return filter,hydraulic oil suction filter,hydraulic vernier,switch,brake,turning indicator.