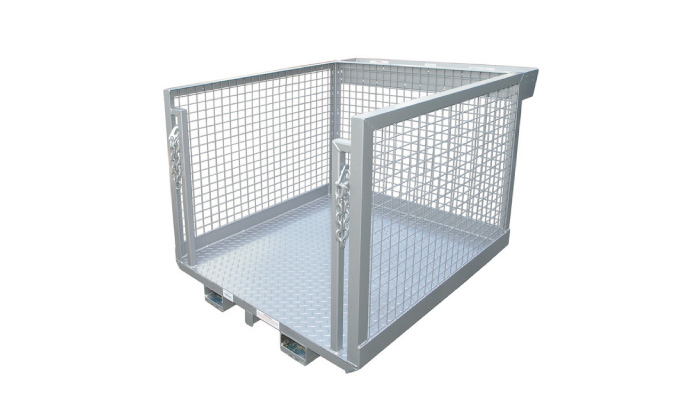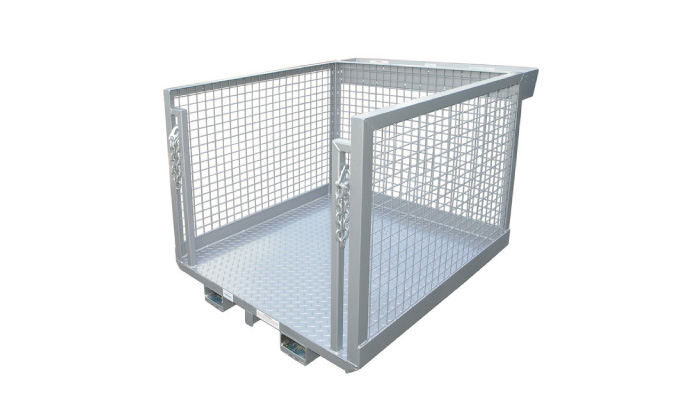 Type WP-OP Order Picking Cage
The type WP-OP Order Picking Cage is tailor made to suit individual Forklifts and applications. Designs vary from a standard cage to include parcel tray (shown), head protection guards, wheels, swinging and sliding access gates.
*** Manufactured strictly in accordance with Australian Standard AS 2359.1, the type WP-OP Order Picking Cage must only be lifted by a dedicated 'Order Picking Forklift'. The load capacity of the Forklift will restrict the actual load capacity of the Order Picking Cage.
SPECIFICATIONS (for standard Cage):
• Safe Working Load (SWL) 1000kg
• Load Centre 600mm
• Unit Weight 180kg
• Pocket Size 140 x 65mm
• Pocket Centres 560mm
• Horizontal C of G 600m
• Vertical C of G 300mm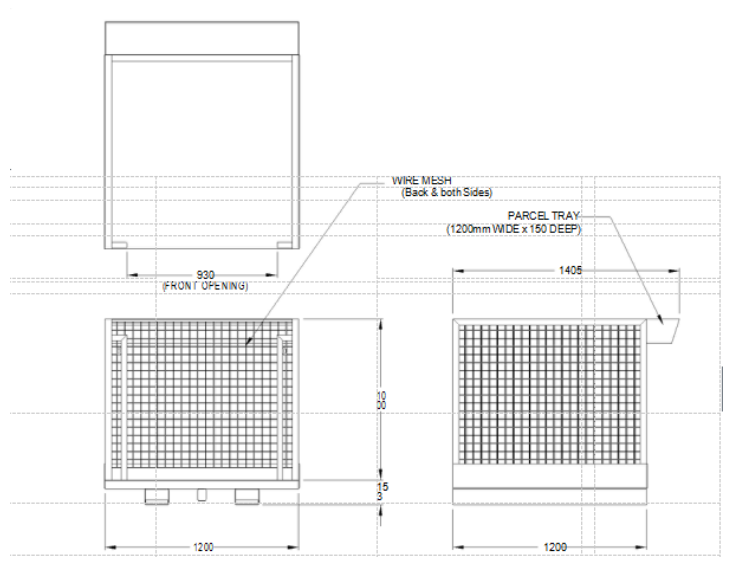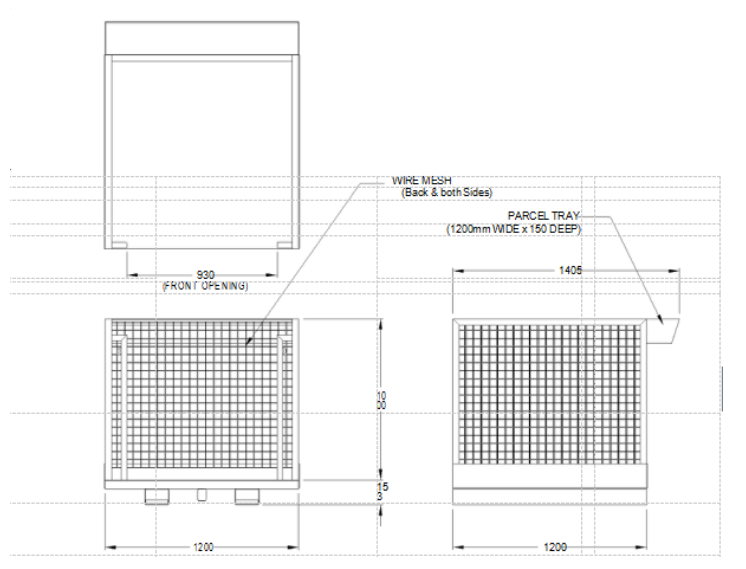 Quick Details
Place of Origin: Fujian, China (Mainland)
Brand Name: HUAMAI
Model Number: WP-OP
Product Name: WP-OP Order Picker Platform Cages
Type:WP-OP
Safe Working Load: 1000kg
Pocket Centres:560mm
Load Centre: 600mm
Unit Weight:180kg
HCG: 600mm
VCG: 300mm
---
WP-MSF WP-MSA Elevated Mesh Work Platform
Designed to safely carry out occasional, short duration tasks, at height, with maximum safety.
Benefits of WP-MSA and WP-MSF Forklift Work Platform
Two versions available, either Fully Assembled or Flatpack
Flatpack (for easier shipping and storage) is easily assembled on site as required
Manufactured in strict accordance with Australian Standard AS2359.1
Has all-round mesh sides and inward opening, self closing gate, for worker safety
Has 2 floor mounted Harness Anchor Points, certified in accordance with AS/NAS1891.4:2009
Suitable for a maximum of two people
Full mesh panels
Removable Tool Tray
Supplied with fork locking pins
NOTE: The use of this Work Platform on a Forklift truck should not be considered if the lift capacity of that Forklift is less than 1860kg for a counterbalanced type or 1116kg for a straddle type Forklift.
Specifications of WP-MS
Safe Working Load: 250kg
Load Centre: 600mm
Unit Weight: 122kg
Fork Pocket Size: 160 x 60mm
Pocket Centres: 640mm
Horizontal C of G: 530mm
Vertical C of G: 450mm
Floor Dimensions: 1000 x 1100mm (Inside)
Flatpack Dimensions: 1230 x 1150 X 200mm (for shipping)
Finish: Zinc Plated