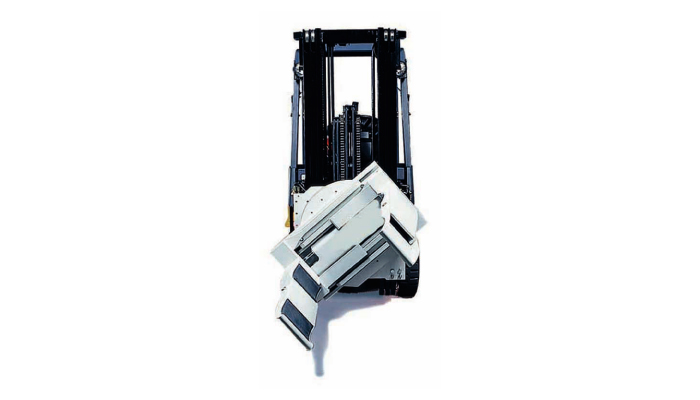 Specifications
---
Drum Clamps
Arm design for handling standard 55-gallon drums
Replaceable rubber faced arm pads
Regenerative hydraulic valving
Our forklift drum clamps include side-shift and rotating 2 drums clamp, side-shift and rotating 4 drums clamp.
Applications
---
1.Forklift Drum clamps are used wherever product is stored in drums, including the petroleum, chemical and food processing industries.
2.Forklift Drum clamps improve productivity by allowing a forklift driver to handle up to four drums per load. In addition, the use of a drum clamp allows the driver to securely grip the drums for transporting. This eliminates instability during braking and cornering, which is a common problem when attempting to handle drum with conventional forks.
Videos
---
Features
---
-Proven, durable T-beam arm and aluminum frame construction.
-Superior arm-slide material and design for extending service life.
-Arm design for handling standard 55-gallon drums---standard
-Replaceable rubber faced arm pads
-Regenerative hydraulic valving for optimal arm speed
Options
---
-Custom arm radiuses for special drum sizes
-Custom arms for fiber and for plastic drums
-Custom arm lengths
-Quick disconnect mounting
-Custom opening ranges
Forklift Drum Clamp
Side-shifting drum clamp, for 2 drums
1400@500
DTS15D-001A
II
395-1545
225
435
940
645
285
145
100
1400@500
DTS15D-002A
II
485-1600
225
435
865
620
270
140
107
1400@500
DTS15D-003A
II
520-1750
225
435
940
620
295
145
104
Rotating drum clamp, for 2 drums
1600@600
DTR20D-004A
Side-shifting drum clamp, for 4 drums
1400@500
DTS15D-004A
II
335-1480
225
1060
940
645
385
147
290
1400@500
DTS15D-005A
II
420-1550
225
1060
865
620
370
142
312
1900@500
DTS20D-006A
II
460-1690
225
1060
940
645
395
147
295
Rotating drum clamp, for 4 drums
2300@600
DFR20D-008A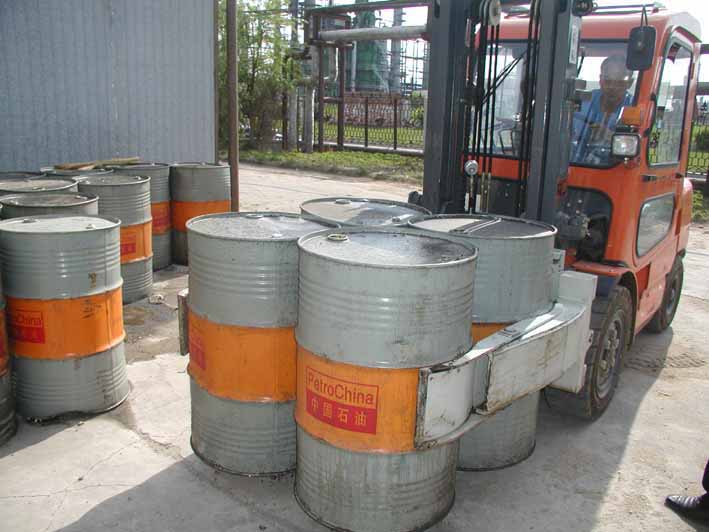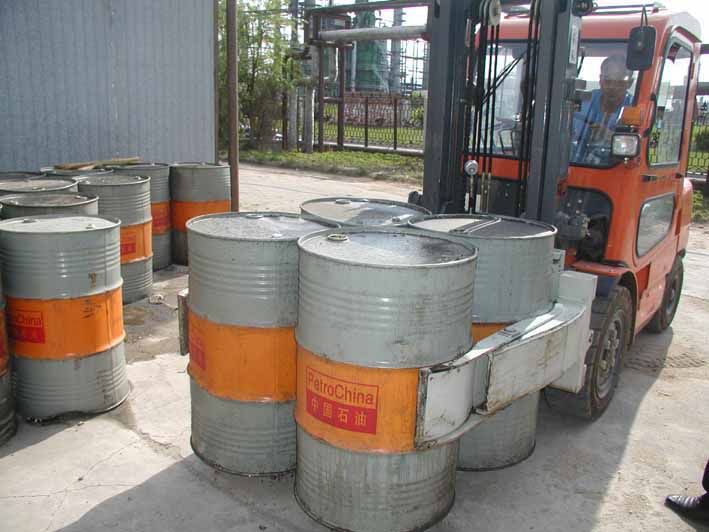 Quick Details
---
Place of Origin: Fujian, China (Mainland)
Brand Name: HUAMAI
Model Number: Drum Clamps
Material: Steel
Certification: ISO9001:2000
Mounting Class: 2A-3A
Drum sizse: 55 gallon drum
---
55 Gallon Drum Clamp
,
Clamps With Rotating Forks
,
Fork Clamps Forklift
,
Hydraulic Drum Clamp For Forklift