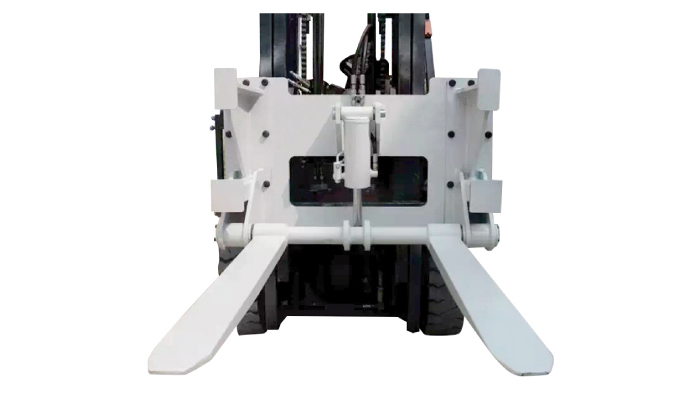 An important component of a product application and configuration
1, hydraulic system: seals are imported products; high-pressure hose with cone seal, high-performance import hose.
2, structural parts: the fork with alloy steel forgings, alloy steel high-performance aircraft body panels welded together.
3, mechanical performance: 73 ° cylinder can be achieved by adding forward check valve, can achieve long holding pressure, ensuring the safety or hose Baolie; Add a group can meet the requirements of asphalt .
4 Scope of application: applicable to the dumping of goods and efficient forward and so on, in particular, sanitation sector, thereby saving the manual handling and dumping of time.




Pressure for flow meter
---
Model

Pressure value(Bar)

Flow value(L/min)

Least

Maximum

Least

Recommend

Maximum

HW**F

35

160

19

38

57
Note
---
1, the actual truck / carrying capacity is a comprehensive factory obtained from the forklift.
2, this is a matching increase in group 1 required additional forklifts require asphalt.
Quick Details
---
Place of Origin: Fujian, China (Mainland)
Brand Name: HUAMAI
Model Number: HW30F-B1
Product Name: Type HW30F-B1forklift drop bottom box garbage dumpster
Type: HW30F-B1
Installation Grade: III
Adaptation Forklift: 3-4.5t
Omission from ET (mm): 353
Fork thickness T (mm): 55mm
Link distanceB (mm): 1016mm
Fork length C (mm): 1165mm
Frame width A (mm): 1100mm
Level Focus (mm): 312
---